A few nights ago, I was munching absentmindedly on some M & Ms, which had a packaging that was screaming Indiana Jones.  I thought nothing of it and just went on my business popping the chocolate candy into my mouth one after another.  And then hubby came to join Abby and me as we watched tv.  He too started munching on the candies.  After a while, he paused, and took a closer look at  a piece of candy he was holding between his thumb and pointer finger.  "Did you notice this?" he asked me.  I just stared at him blankly, wondering what he was talking  about.  Then I, too, took a closer look at the candy and realized that it wasn't the usual little "m" printed on it.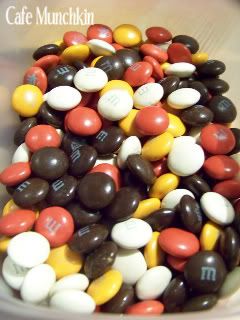 There's nothing unusual with these candies.  Or so I thought.
We dug into the bowl of candies wiht our pointer fingers as if looking for a hidden treasure.  Hee hee. :)  Then, we found another candy with a different print, and then another, and another.  We found 5 different prints all in all.  Lookey…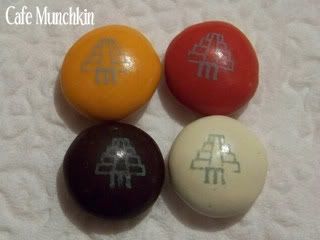 pyramids

 Indiana Jones' hats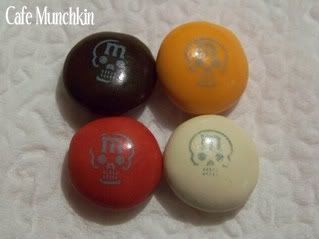 skulls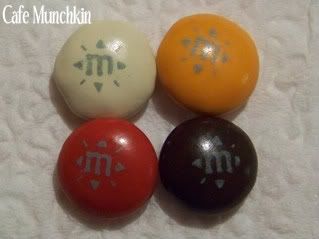 twinkling Ms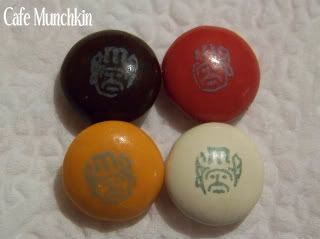 Indiana Jones himself!
After I took  photos of the different prints.  The candies ended up here…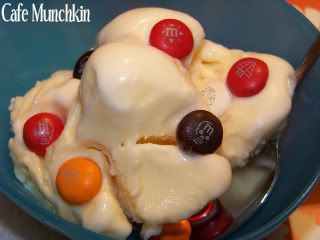 …toppings for a bowl of vanilla ice cream. :)  Talk about sugar high! :P Next time, I'll take a good look at the food and other munchies that I pop in my mouth. Hahaha! :D