Yesterday was the first time we celebrated Mother's Day here in Austin.  Last year, we didn't celebrate because I was in a very sullen mood as my Mom flew back to Manila on Mother's Day after a week-long stay with us.  I was just too sad.
This year, we made sure we got out of the house. :) We had lunch at our favorite Japanese Restaurant, Tokyo Steakhouse.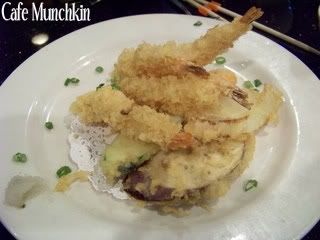 Abby had her usual Tempura Shrimp platter with a side order of white rice, please.  This is actually an item from the appetizer list.  ;)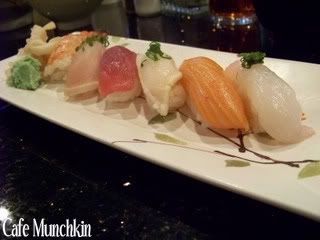 Hubby, on the other hand, had a sushi platter….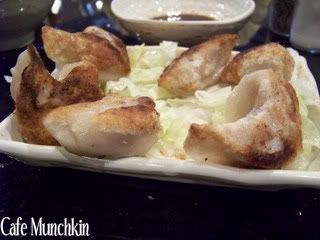 … and gyoza (pork pot stuckers).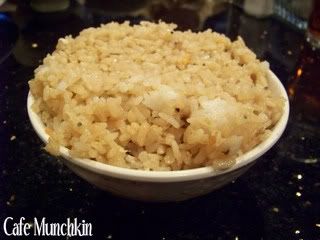 It took a while for my order to arrive, the longest we had to wait for food in this restaurant ever.  To make up for the delay, our server gave us 2 complimentary cups of fried hibachi rice and a complimentary upgrade of my white rice to fried hibachi rice.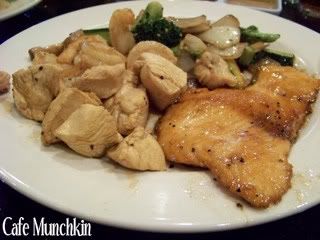 I ordered a teppanyaki platter of chicken, shrimp and salmon. *sigh*  As always, everything was just perfect.  I especially loved the sweetness of the sauce that was brushed on the salmon.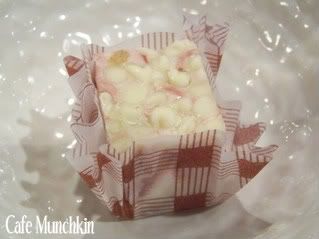 For dessert, we had tiny, as in TINY, cups of cheesecake.  It was so tiny that by the time Abby was finished with hers, she came after mine.  Hahaha!  I could only guess who good it tasted.
We always find ourselves celebrating special occasions at Tokyo Steakhouse.  And rightfully so, because the place never disappoints and besides, we are such big fans of Japanese food. ;) 
I have more Mother's Day weekend snapshots HERE.  More of Weekend Snapshots HERE.