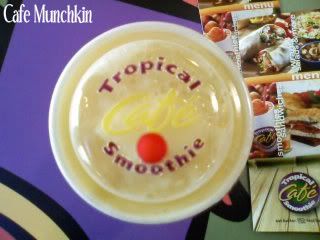 One of our favorite places for quick eats, primarily because of its proximity to our house, is Tropical Smoothie Cafe.  We normally just walk to the place.  Now that we're starting to really feel the summer heat, I'm betting more and more people are trooping to TSC.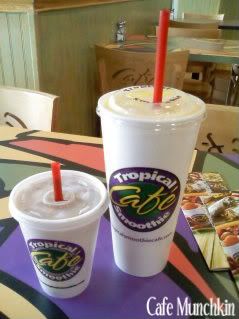 On our last mother-daughter date, Abby and I each had a smoothie, she, her usual Choco-Banana smoothie, made with Ghirardelli's finest chocolate and bananas, and I, Orange Dream, which is made with Ghirardelli's finest white chocolate and low fat yogurt.  Abby ended up liking my smoothie than hers.  I'm not surprised.  That happens all the time.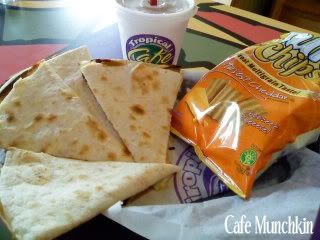 A typical TSC meal for Abby is the Cheese Quesadilla & Chips Combo.  She only finishes two slices of the quesadilla at most.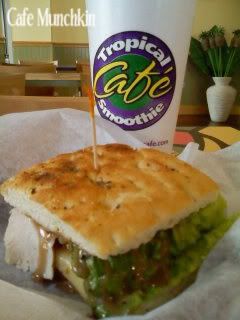 My current favorite is the Tuscan Turkey sandwich (half order)  made with Turkey, spicy pepper jack cheese, crisp romaine lettuce, vine-ripened tomatoes and balsamic vinaigrette.
I could use an Orange Dream Smoothie just about now. *sigh*