I originally planned on making shoe-shaped cookies, but I was just too darned lazy.  All I could come up for this week's photo hunt theme that I could tie-up with food is this…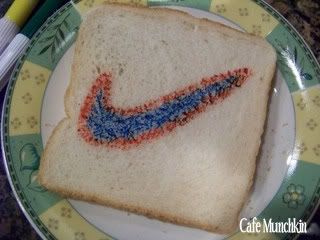 I have another photo hunt entry HERE.  More photo hunters here.
Athlete's toast?  I just got a slice of bread and took out my "food writer" markers.  :D  My creative juices aren't exactly flowing.  Hee hee!