It's Memorial Day today here in the US.  I just love long weekends. :D Last Saturday, we got another impromptu invitation from my good friend, Bet, to come over to their house so my daughter, Abby, can join her kids and nieces for an afternoon of water fun in their backyard.  Bet has set-up a mini pool for the kids to enjoy.  We accepted, of course, and headed out the door right away.  That was around 3pm.
You know how swimming makes people very hungry and Bet and her husband Tony were ready for the rumbling tummies.  Their barbecue grill was already warming up when we got to their house.
We overdosed on an assortment of chips…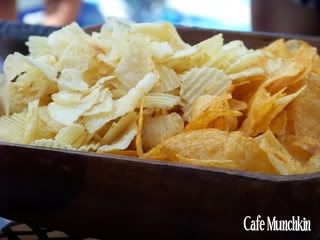 …hotdog sandwiches, which the kids loved so much…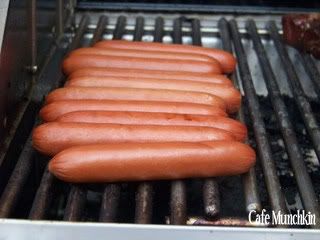 …and beef barbecue, which my hubby really loved, too! :)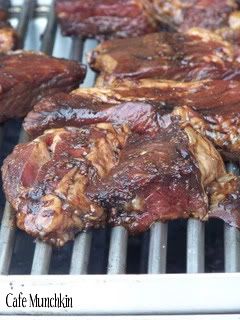 I guess this officially starts barbecue season. :)
Click here for my other Weekend Snapshot entry:  Little Miss Sunshine. ;) More of Weekend Snapshot here.