Back in the Philippines, hubby and I loved to chill out with friends in offee shops after a hearty meal. Our favorites were Starbucks, San Francisco Coffee, Coffebean and Tea Leaf, Seattles's Best Coffee and the Philippines' own, Figaro.
We have a family friend whose family owns a chain of Figaro outlets and whenever we met, he would try to convince us to get into franchising, too.  If I had the hundreds of thousands needed to invest and secure a coffee shop franchise, I probably would.  It is my dream to have a coffee shop of my own, not necessarily a Starbucks type of a joint but one that served more than just coffee and cake.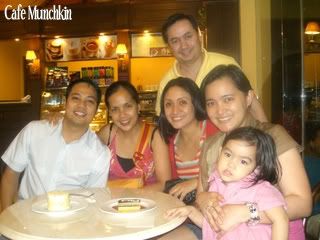 Waiting for our coffee at the Figaro branch in Bonifacio High Street (January 2007)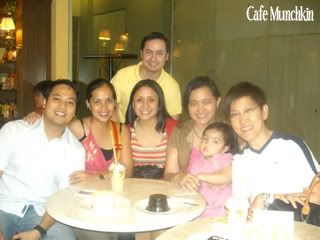 What goes well with coffee, hot or cold?  Cake!  We had sansrival, cheesecake and chocolate cake.  Yum!
Hubby has a dream business of his own though.  His field is engineering so he wants something that showcases fine technology and something that will do very well in tech-savvy Philippines.  In fact, just the other day, he was raving about the latest in GPS tracking device technology, specifically, the one by GTX Corp.  For him, this is a wise investment to get into and he wouldn't be surprised if investors are falling over one another to get a huge piece of what could potentially be a very lucrative market.
It is no secret that in some areas in the Philippines, carnapping is very rampant.  That is the sad truth.  The country has also made it to international news because of kidnappings, the usual victims of which are scions of rich and prominent families.  Thus, a GPS transponder which can track people and vehicles in real time may very well be a necessity for a lot of people. 
This tracking device will also be very useful for businesses that involve deliveries or client calls where employees use company cars.  Owners will be able to easily locate their drivers and vehicles.  And since this tiny tracking device can be plased in the insoles of shoes, parents can use it to track their children who have a tendency to sneak out at night. :)
Whatever business we end up having in the future, it will hopefully be one where the returns will allow us to retire comfortably.  It could be one or both!  Why not?! :D