For my Wordless Wednesday entry for today at my other blogsite, Mapped Memories, I posted 2 photos from Thailand taken during our (hubby and me) December 2003 trip.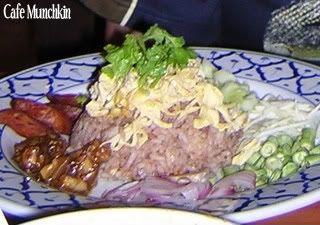 If I were asked what my most favorite Thai food is, it would be Khao krok kapi, better known as Bagoong Rice (Shrimp Past Rice) in the Philippines.  I like adding a dash of ground chili.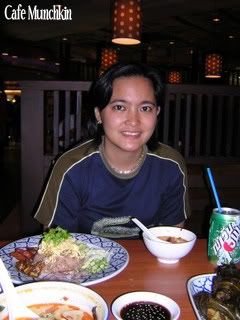 I wasn't blogging yet this time that's why there are no decent food pics.  Hee hee.  Hubby and I had this meal at the food court of the Siam Discovery Center.  In addition to the Shrimp Paste Rice, we also had Tom Yung soup, which was super super spicy and Chicken wrapped in pandan leaves (my 2nd favorite Thai dish!).
I love Thai food.  It's just too bad we have yet to find a passable Thai restaurant here in the US.  Oh, you know what else I love about Thailand other than their, food…massage therapy.  Hubby and I had the best massage experience in Thailand.  Gosh, I really need one right now! *sigh*