Interesting theme for this week's photo hunt…"Self". :D  I have a lot of photos of myself on this site so there's no reason why I should be, er, shy about showing myself.  Hee hee.  I chose to post the very same pic found on my "About Page" :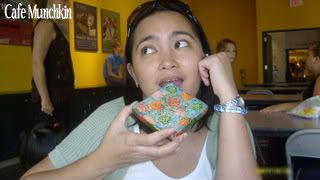 This was taken at the Austin Museum of Art in October last year.  I've featured this slice of bread in my edible art entry and I used the method behind decorating this slice of toast in last week's photo hunt.
My other photo hunt entry is HERE.  You can visit other photo hunters here.
Have a great weekend, y'all!