This is my first contribution to the newest photo meme in town, which is all about food, Lasang Pinoy Sundays, nicknamed La.Pi.S. 
Some time last month, I posted an entry about oranges and orange segments, which somehow got lost among the, er, SPs that find their way on this site.  My fault entirely!  I kinda like that particular entry because I feel I was able to combine two things that I like very much: food and architecture.  Through La.Pi.S, I'm giving that entry I'm talking about a second lease on life.  Hee hee.  I hope you like it as much as I did putting it together…
Once upon a time, I was a student of Architecture.  I loved learning about the world's greatest architects, their works and the inspiration behind them.  It often surprised me that simple, ordinary, everyday objects were often the inspiration to numerous notable structures around the globe.  Like these…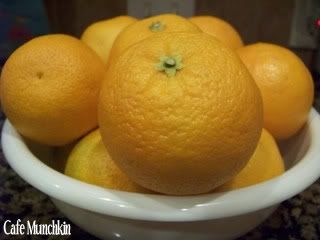 What building do these oranges remind you of?  Nothing?  Maybe this will trigger something…

There.  How about that?  Any structure in mind?  Maybe it will help if I cut off a portion from each of the segments and arrange them a certain way…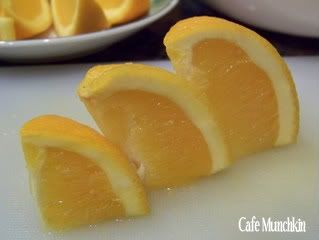 Here's another pic…

Believe it or not, mandarin segments, in addition to sails on a yacht and ribbed palm leaves served as inspiration to the design of the Sydney Opera House. 

Photo by Adam J.W.C.  Snagged from Wikipedia.
This marvel of architecture was designed by Danish architect Jorn Utzon.  Ain't he great? :D