This week's theme for Lasang Pinoy Sundays is dessert…anything that goes well with tea or coffee. ;)  Good thing I checked out the theme before last week was over.  I made sure I took photos of my dessert from our buffet lunch yesterday.  ;) 
Dessert, to me, is the highlight of a meal, kinda like the grand finale to a food production number.  That's why it is served last, right?  Hee hee!  We had lunch at the China Buffet Palace yesterday.  It does say China in the restaurant's name but the place serves a variety of Asian and international food.  I'll tell you more about it in upcoming posts.  For now, we'll talk about dessert.
China Buffet Palace has a passable buffet selection: soft-serve ice cream in vanilla, chocolate, or a combination of both, cookies, fruits, cakes, fruit salad, jello and some fried dough.  I normally shun fruits when on an all-out pig-out fest. :D  So I headed straight for the small cakes.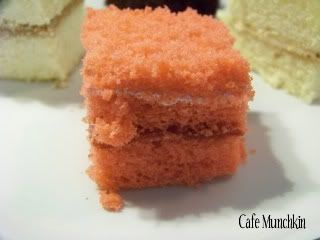 Strawberry Cake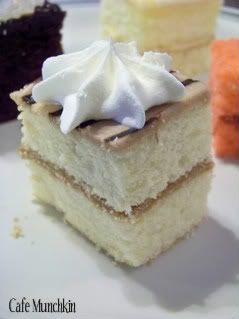 Mocha Cake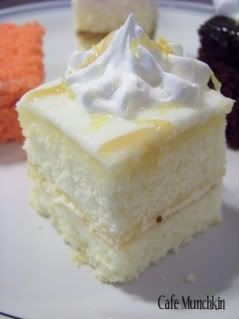 Lemon Cake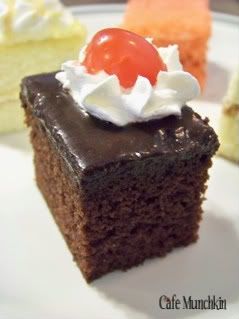 Chocolate Cake
None of the four rocked my dessert boat. :( They were all too dry. But of the four, the chocolate cake was passable followed by the lemon cake (although the frosting was too sweet). The mocha cake and strawberry were forgettable.
I would have wanted to come up with a dessert that I made from scratch. I was too busy last week to successfully pull a magic trick. Hee hee. :)
Enjoy your desserts! ;)