Last Sunday, we had lunch at the China Buffet Palace.  I really wish they would just drop the "China" from the name or replace it with "Asian" since the food selection is indeed Asian, mostly Japanese and Chinese and a little bit of Vietnamese, Thai and Korean.
We are Japanese food/sushi fans, including my 3-year old daughter.  For starters, I had a sushi feast…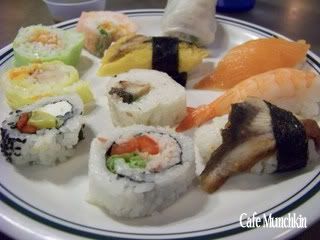 I'll be first to admit that these are not Japanese restaurant authentic, but they are not bad at all.  And as you can see, they have quite a selection.  In a Japanese restaurant, a plateful of sushi would cost more than the buffet price we paid per head.  Hee hee.  I was very pleased indeed.  Forget "authentic"! ;)
I liked the small crabs, cocktail shrimps and the crab salad…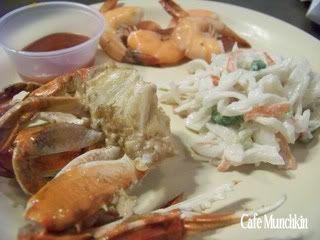 Hubby and I agree that the chicken teriyaki and fried chicken wings are good, too.  Not the quality you would expect from a buffet place.  Hee hee.  And the cheesy baked mussels do not disappoint!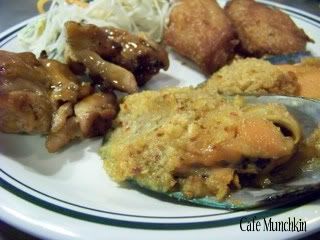 Hubby had pretty much the same food I had, except he had the Korean barbecue beef ribs…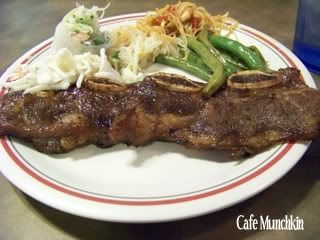 I used to eat that, too during my red meat eating hey days.  Nowadays, I'm happy to just take a photo. :D  For dessert, I had fruits…not!  This is just for show.  Hahaha.  I did eat a few pieces of honeydew and the watermelon.  They were ripe and fresh and very refreshing.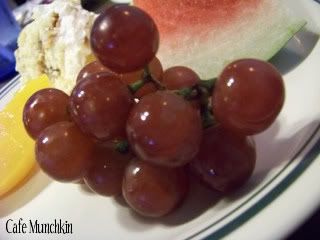 I would pick the sinful desserts over fruits any day.  However, it's with the cakes where this restaurant really fell short.  They were dry and crumbly.  I like my cakes soft and moist.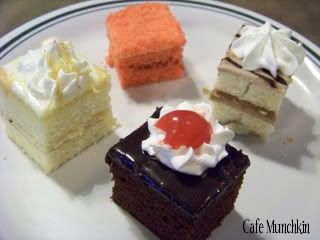 China buffet palace has a very good selection of food, from the soups, to the appetizers, to the "main course" hot dishes and desserts.    At $10.95 per person on weeknights and weekends ($7.95 for weekday lunches), I say we got more than what we paid for.  Kids price is $3.95.  We've been here so many times before.  And we'll keep coming back. :)
I have another entry HERE, playground fun.  Visit other Wordless Wednesday participants here.
Enjoy the rest of the week!
China Buffet Palace
2601 S I H 35 Bldg B
Round Rock, TX 78664
(512) 388-9600