We checked out the last of Ikea's summer sale last Sunday and decided to have a quick lunch at the Ikea restaurant.
Hubby had the 15-pc Swedish Meatballs served with a side of mashed potatoes and lingonberry sauce.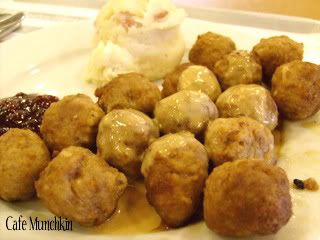 Hubby must really like this because he almost always orders this whenever we "have to" eat at Ikea. ;)
I had the Chicken & Salmon Pilaf, which I liked.  It's the first time I ever had it at this restaurant and this may just turn out to be my favorite.  It's a healthier alternative to Pasta with Alfredo sauce or the Chicken Marsala. ;)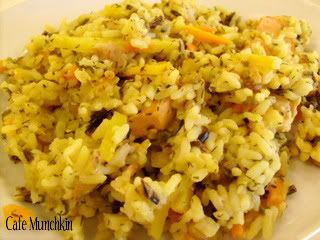 Abby had the $1.00 Mac & Cheese.  Sorry, no photo.  She was too hungry to agree to a photo op for her food.  Hee hee.
She also ate half of the chocolate cake…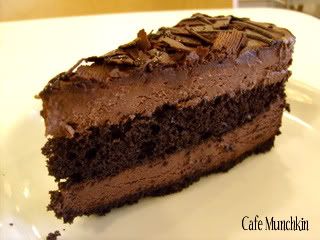 I loved the chocolate cake, which was moist and just melts in the mouth.  Hubby and I shared the half that Abby left for us. :D  Then again, I'm partial to chocolate cakes, specially mousse, which was my first love until I discovered the wonder that was cheesecake.  Hee hee. 
The food at Ikea Restaurant may be Swedish, and therefore European, but I doubt if they are of the quality and presentation that is served in European cruises.  With prices so affordable, and taste, relatively decent, one can't really complain.
Let's all "hide behind a cloud", my other WW entry.  More Wordless Wednesday here.  
Enjoy the rest of the week!