We spent one night at the Residence Inn Marriott in Arlington, TX about two weeks ago.  I was happy with the fact that the hotel has cocktail hour everyday except weekends.  Naturally, we took advantage!
Abby had a hotdog sandwich and fries…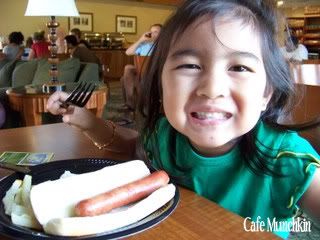 I opted for a chicken breast sandwich with cheese…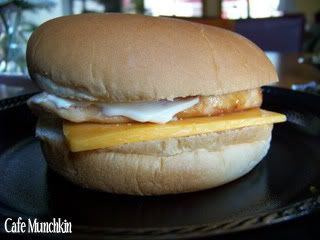 I know, I should have put a bit of veggies.  My bad! :D  There were also grilled hamburgers and tacos.
For dessert, Abby and I had caramel popcorn…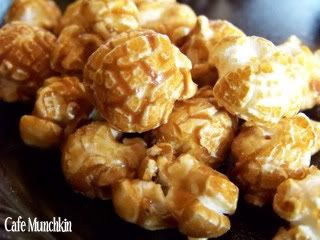 …a few Snickers (they're Minis anyway!)…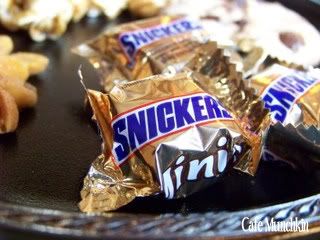 …a chocolate chip cookie…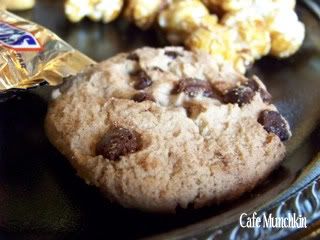 …and some peanuts…
Abby loves peanuts, to think that for a time, she was allergic to these.  I didn't eat too much of the stuff for fear they might trigger, uhm, acne.  :)  I don't have any intention of using acne scars cream anytime soon. :)
To wash down all the food, we had lemonade.  There was freeflowing coffee, hot chocolate (instant) and tea (available in several flavors).
This is my kind of cocktail hour.  I'm not so much of a cocktail person anyway.  I tend to gravitate towards the bar chow, embarassing as that may sound. :D