We take special occasions, like birthdays, very seriously.  I think it's a cultural thing.  Hee hee.  :D  There will always be an abundance of food on the table whenever a Filipino family is in a party mood. ;)  Abby's birthday dinner was no exception.  The funny thing is, we celebrated her birthday dinner at the house of our dear friends Austin family, instead of at our own house.  Long story. :D
Here's what we had: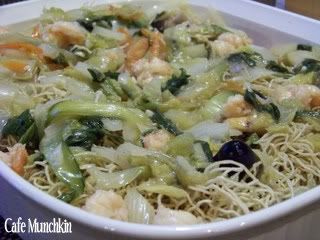 Crisypy Noodles with Shrimp for long life (bought from First Chinese BBQ)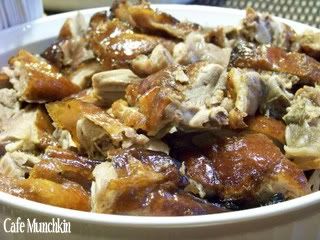 Roast (Whole) Duck…cardiac delight, anyone?  Yumm! (Also from First Chinese BBQ)

Baked Chicken Drumsticks (by my dear friend, Bet)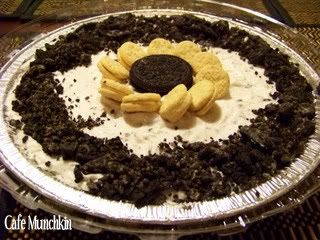 No-bake Oreo Cheesecake (by Winona, Bet's 12 yr. old niece)

And to complete the spread, a birthday cake from H-E-B.  I know, it's small.  But don't worry, we'll have a bigger one for Abby's real birthday party on Saturday. :) 
We stuffed ourselves silly that night. 
Thank you, dear God, for blessing us with such filling blessings.