That's twenty pesos (roughly forty-five US cents).   This is my answer to the Thrilling Twenty tag I got from Maver. 
A couple of months ago, I could have easily said a pound of bananas.  That was when it was only $0.44/lb.  But the last time we went shopping, I was horrified (yes, horrified!) to find out that the priced has increased to $0.49.  Not much but if you eat bananas as much as we do…
Anyway, the 5 bananas in the photo weigh 2.2 lbs.  So my $0.45 cents will buy me around two bananas.  And I'd still get a penny back.  Hee hee.  That's quite a heavy and healthy snack! :D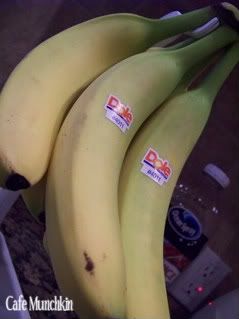 For a more sinful tummy filler, I can get a twinky.  A box of 10 twinkies is worth $2.99.  A piece then costs $0.30.  I still get $0.15 back!  Hee hee.  The thing is, I don't know if anybody ever sells twinkies by the piece.  :D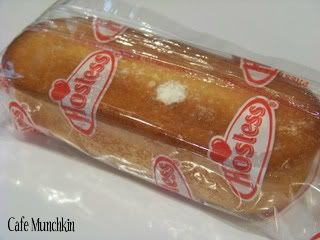 Want to snag this tag?  Here are the rules:
1. Answer this question–WHAT CHEAP SNACK WOULD YOU BUY FOR TWENTY BUCKS?
2. Take a pic of it and post it on your blog.
2. Link back to Maver's site.
3. Give Maver a shoutout so that she can include your thrilling-twenty in the round-up.
There you go.  Have fun doing this tag! :D