I'll be re-posting previously used photos for this week's Lasang Pinoy, Sunday's theme, which is "Breakfast".
Nothing beats a "silog" , that is sinangag (fried rice) + itlog (fried egg) + tapa (marinated beef) or longganisa (Philippine sausage) or tocino (What's tocino in English? Hee!) breakfast, yes? :) Since we're thousands of miles away from home, we have to make do with sausages that resembles the ones from the Philippines in looks but not in taste (not close at all!).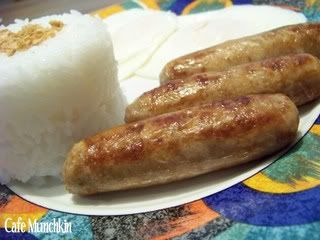 I save the adobo sauce so I can fry left over rice in it for breakfast, that is, if there's left over rice at all. :D
It's nice to run out of bread every once in a while. That forces us to grab a cereal box in the morning. Hee hee.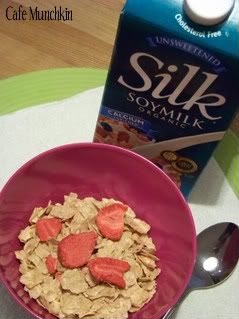 Breakfast is the most important meal of the day, so make sure you never miss it.  Most schools here in Texas will re-open on Tuesday, so if you've got students at home, whether they go to an actual school, schooled at home or getting their degree online , feed 'em well in the morning! ;)
Have a wonderful week ahead! :)