My daughter had her 4th birthday party last Saturday and this was her birthday cake. I ordered it from Wal-Mart. It looked really pretty on the catalogue but turned out to be a little too simply in reality. Plus, I was the one who put the princesses on the cake! It was a little overpriced, I think. Anyway, it served around 40 people (kids and adults).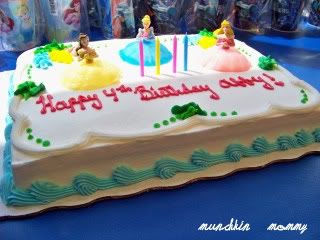 Cinderella lights up, too! Hee hee! Well, anything for my little princess.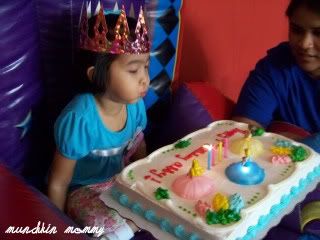 I posted more party pics here, my other WW entry.  More Wordless Wednesday, here.
Happy Wednesday, y'all!