Do you regularly have "Pizza Night" at home?  We don't but I think we should.  Hee hee!  Every week, we get coupons from pizza companies.  It's like they're spamming our mailbox, only it's for real and not virtually! :D
Here's one from Gatti's…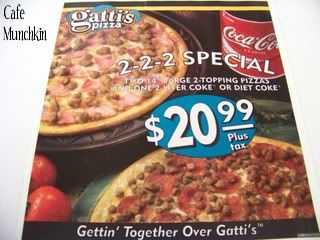 …coupons are at the back.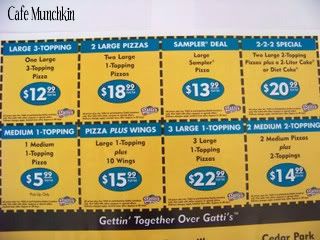 Here's one from Domino's, which we haven't ever tried yet…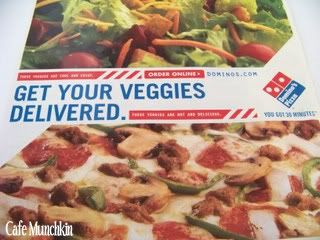 …again, coupons at the back.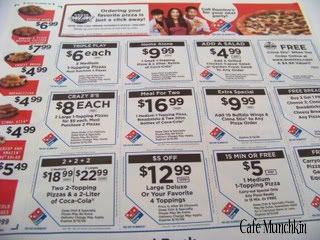 And here's one from Pizza Hut…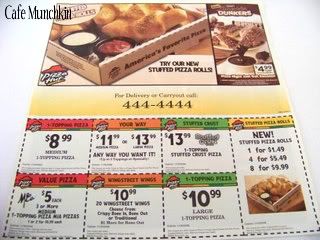 In the last two weeks, we've been feasting on pizza every week.  First was on Abby's birthday two weeks ago at Chuck E. Cheese's and just last week for Abby's birthday party.  On Saturday, we'll be at Chuck E. Cheese's again as a special treat to our friends and their kids who'll be moving out of state.  It's more of a treat for the kids, really. :D  Pizza is practically coming out of my eyes, nose and ears already.  Hee hee!
But, I'm not complaining.  These Pizza for take-out and delivery stores can be a real life saver on weekends, when, as if on cue, I'm suddenly under a lazy spell. ;)  What will I do without them?  Hahaha! :P