Going up to Mammoth Lakes, California was a welcome respite from the California (not to mention Texas, too!) summer heat.  It was on a Saturday in July when we drove up to Mammoth and arrived in the early evening.  The following day, Sunday, to ready ourselves for a full day of sightseeing, we had a big breakfast at The Stove.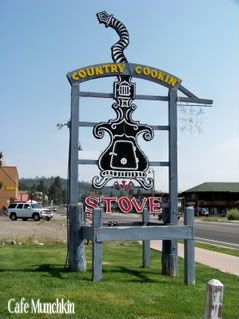 The stove boasts of country cooking and the interiors are welcoming and very homey.  We had to wait 15 minutes for a table for 7.  I was told it could have been a longer wait had we not gotten to the restaurant at a decent time. :D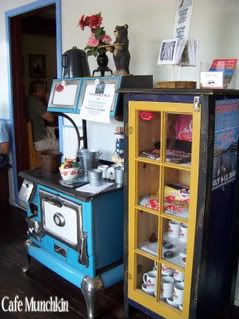 I loved the "drinking jars".  Hee hee.  This concept isn't new to me though.  It reminded me of a restaurant in the Philippines which serves beverages in the same manner.  I just can't recall if it's Country Waffles or Heaven and Eggs.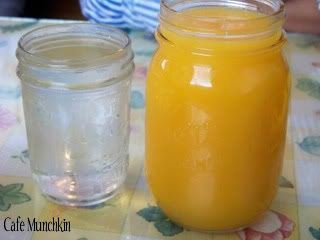 Much as I love coffee, I would choose a mug of hot steamin' choco over it anytime.  But that's because I loved chocolate first.  ;)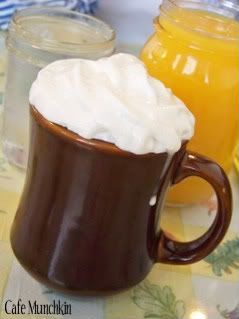 The serving portions at The Stove is huge!  If you're on a diet, your self-control and discipline will definitely be tested.  The food is so good that if you have a hearty appetite, chances are, you'll finish it all! Just don't let whatever guilt you might feel afterwards make you turn to Leptitrex. Hee hee.
I had a veggie omelet.  Sounds healthy enough, right?  But no!  It's got lots of cheese!  And look at the side of grease, I mean, potatoes!  I only finished half of my omelet.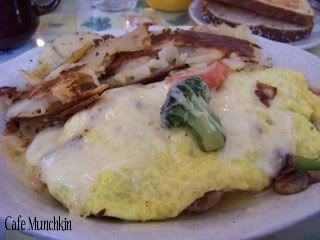 Abby just had fried eggs and a piece of toast and some potatoes.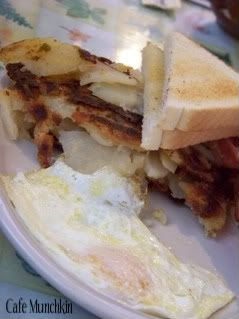 This gigantic waffle isn't mine.  It's my aunt's.  I just borrowed it for picture-taking purposes.  Hee hee.
Looking at all these pics from that breakfast almost two months ago, I can't help but feel full all over again!  *burp!*
I've been stalking bees, my other WS entry.
Have a wonderful week ahead, y'all!