Most of my cookware have plastic handles.  In January, I received a most welcome present from my aunt….new cookware. :)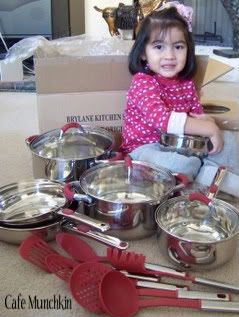 I've already posted a photo of these cookware before.  I love them.  They are so pro-looking!  My only problem when I use them is that I constantly have to remind myself that the handles are hot.  Even Chef Ramsey burns his hand from handling hot pan/pot handles!  And a lot of times, I have to look around for my trusty potholders.
I found a solution for my little pot-holding problem when I was windowshopping at the Crate and Barrel online store a few minutes ago.  Silicone grips!  ;)  Lookey…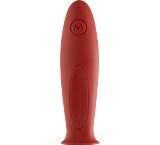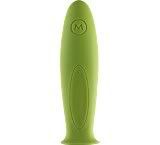 Mario Batali Silicon Handle Grips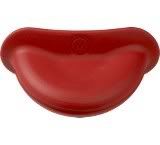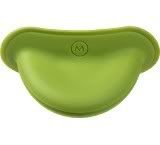 More Mario Batali Silicon Handle Grips!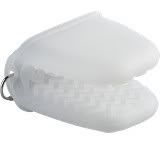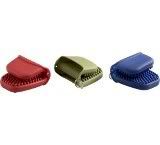 Silicone Mini Oven Mitt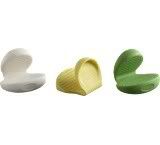 Silicone Grips
Promise, I was only window shopping. :)  I haven't bought any of these things yet but I'm seriously considering doing so.  I must admit that I didn't know there were such things!  That's what I get for living under a rock.  Gosh, I need to get out more often…or windowshop more often!  Hee hee!