Abby got a Hello Kitty Bake Shop playset straight form Hello Kitty Land…Japan.  It's a present from September Santa.  Hee hee.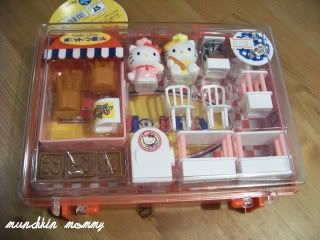 I loved it!  So much so that one day last week (Thursday I think), while Abby was napping, I purposely allowed myself to regress a few years (make that lots of years!) and played with Abby's toys.  Hee hee.  Come and play with me again!
The playset reminds me so much of Bread Talk.  I am just amazed at the details that went into each and every piece in the set.
Look at the trays and the tongs!  Cuuuute!  Oh, and Hello Kitty is cute, too, of course! :D  Grab a tray and a pair of tongs and let's head over to the bread counters.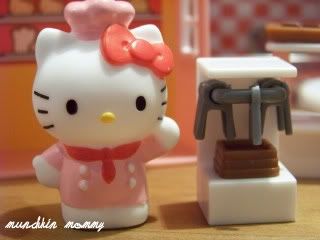 The line starts here…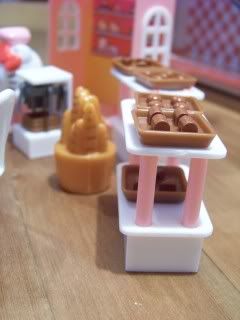 What do you feel like eating?  Take your pick!  I can't make up my mind so I'll just have one of each! :D  Why complicate life, right?
Is it too much if we have a French bread, too?  They're kinda huge, you know!  As tall as Kitty.  Hee hee.  Perhaps for take-out?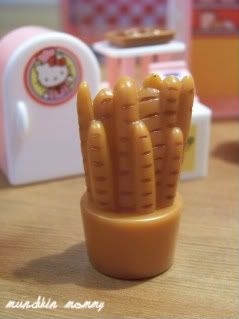 Let's grab a drink from the fridge and pay for our treats.  My treat!  Gosh, I'm hungry!
I'm glad to finally sit down and eat.  *munch, munch, burp!* :D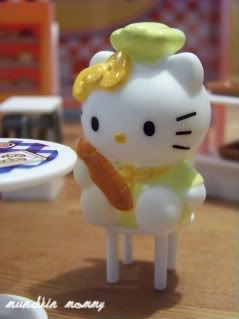 What do you think?  It's beyond cute!  Thanks for playing with me.  'Til our next play date!  Hee hee .:D