This week's photo hunt theme is "Road".  I dug into my photo archives for these photos.  These photos were taken at Sonic, a popular US drive-in food chain.  We're not exactly crazy about their food but we end up in here anyway whenever we are on the road and in a hurry.  The food isn't so bad really but there are better options.  Anyway, anything to keep the tummy from rumbling. Hee hee.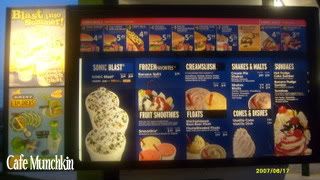 The dessert menu board on was by my window.  Tempting!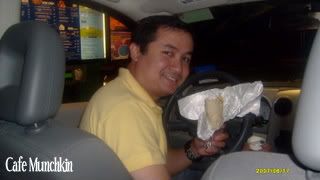 Hubby enjoying his burrito.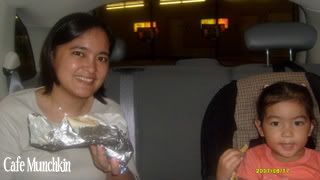 I believe I had a burrito, too.  Abby is munching on some fries.
I have another Photo Hunt entry HERE.  Visit other photo hunters here.
Have a great weekend! :)