These photos were taken in February when the weather was nice and chilly.  We had a picnic at the nearby park.  Our favorite picnic chow?  Church's fried chicken!  It's greasy, it's fried, it's unhealthy, it's so goooood!  Hee hee.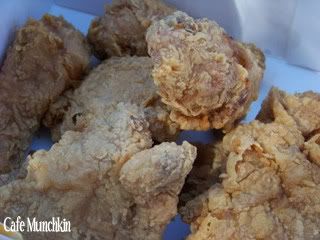 Here's Abby loving her first bite…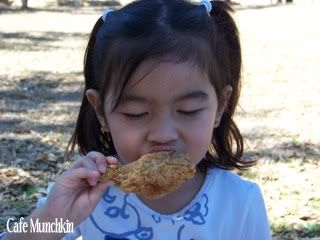 From our shady spot under a huge tree, we had a perfectly clear view of Abby playing with other girls…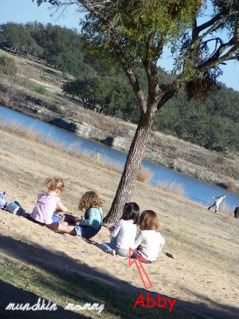 …and people kayaking on the lake.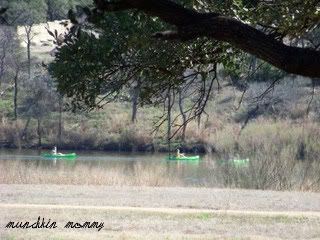 This is the view directly above me as I laid down on the mat.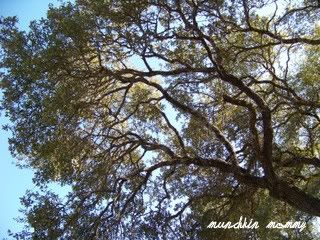 We haven't been to Brushy Creek Park lately.  Posting these pics from months ago makes me want to go there right this minute.  Maybe we would.  It's a weekend and we haven't really made any plans yet.
My other photo hunt entry are of the breathtaking views from Glacier Point in Yosemite National Park in California.
Y'all have a fantastic weekend!  Cheers!