Yesterday, we had lunch for the first time at Pad Thai.  It's obviously a Thai restaurant.  Hahaha!  It's the third Thai restaurant we've tried so far.  We were initially the only customers, but that didn't deter us from going some place else.  We're brave diners like that.  And being the predictable eaters that we are, we ordered our usual Thai favorites:
Fresh spring rolls with peanut sauce for appetizer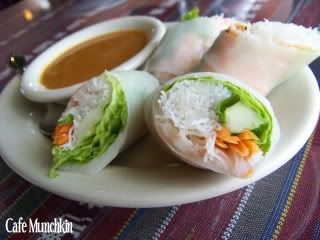 Yellow curry with chicken, potatoes, carrots and onions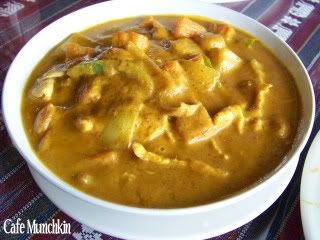 Pad Thai with shrimps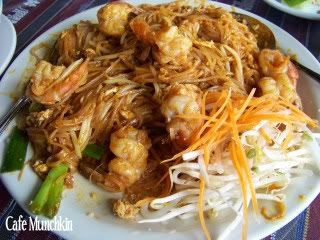 We loved everything we ordered!  Not bad at all for a first visit!  Abby ate half of the appetizers.  We can't complain about the pad thai (Notice in the photo that I forgot to mix the bean sprouts and carrots with the rest of the noodles! Must be hunger!).  And the yellow curry!  It was hot, hot, hot!  Hubby and I gave this restaurant our seal of approval.  We didn't order dessert because we were just too full already!
Eventually, 3 other pairs of people came to eat at the restaurant.  Just so you know they have other patrons.  Hee hee.
We will definitely come back to Pad Thai.  We'll probably have fried rice next time. :)
Pad Thai
13000 N IH-35
Ste 200, Bldg 12
Austin, TX 78753
(512) 391-6904