We bought two different brands of steamed buns the last time we went to the Asian store: one was our usual brand and the other, a brand we were trying for the first time.
This is the new brand…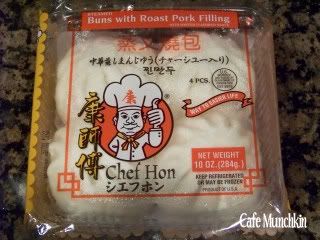 It is slightly bigger than the ones we always buy.   Four pieces of our usual brand easily fits in my bamboo steamer.  But not these ones…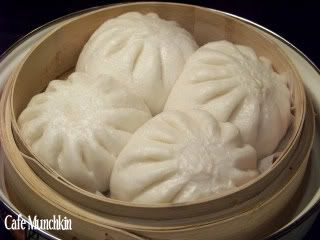 Taste wise, I'd say I still like our old brand better, although this new one tasted pretty good, too.  Call it brand loyalty.  Hee hee.  A pack of four of this Chef Hon steamed buns costs about $1.99 a few cents more than our favorite.  We don't really mind because, as I said, these are bigger.
This is our usual brand…
Too bad I can't interpret the characters. Hee hee.  Our favorite, however, is the Hong Kong Style Barbecue-Flavored Steamed Buns.  The word Hong Kong makes a lot of difference.  This pack costs $1.66.
Come with me to the Dallas World Aquarium for my other WW entry.
Cheers!