I saw this pack of colorful vegetable noodles at the Asian supermarket the last time we were there and I simply had to buy it.  Over the weekend, I made Chicken and Crab Noodle Soup.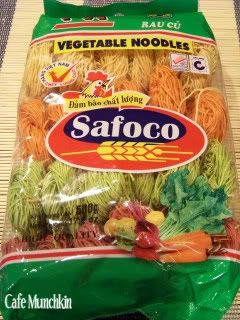 Abby chose the purple noodles (which turned pink), while I chose the orange noodles for myself and assigned the green ones to Hubby.  You can say we had a noodle station going at home.  *wink*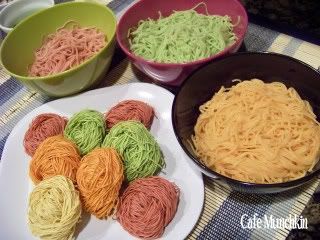 These are the ingredients that went in the noodle soup:  sliced chicken breast, green onions, crushed garlic chips and imitation crab.  We also had hardboiled egg, which I decided not to slice anymore.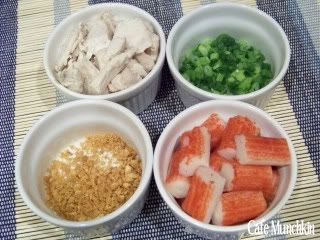 I had fun assembling the noodle components in the bowl.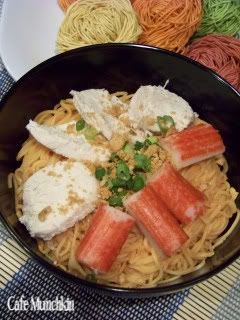 Don't forget the egg! *wink*
To finish it off, pour hot chicken broth into the bowl.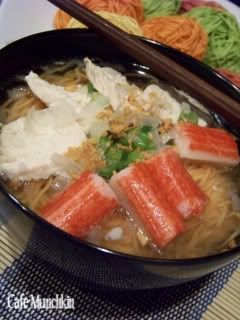 For the broth, I sauted garlic and onions in a pot then poured the chicken broth (yes, the one used to boiled the chicken breasts!) in, seasoned it with salt and pepper then waited for it to boil.  Easy peasy!
Anyone who can boil water can do this.  We had so much noodles I almost offered some to the workers of the New York Moving Company, who were loading our neighbor's stuff into their huge truck. But nah. I'm way too shy! Hee hee.
How's that for a meal in a bowl? *wink*
Let's drive off to the farm…my other Weekend Snapshot entry.
Have a great week ahead!