Last Sunday, we had dimsum again for lunch.  This time, we traded our favorite place, T&S Seafood Restaurant for a newer and bigger restaurant at the China Town Center, Kim Son.
Kim Son is a dimsum – restaurant – banquet place.  It reminded me so much of Chinese banquet places back home, what with its huge round tables and the dozens of chandeliers hanging from the ceiling.  Kim Son is divided into two dining sections: the banquet hall and the casual dining area, which occupies but an eighth of the entire restaurant.  We dined at the banquet hall, where dimsum lunch was being served.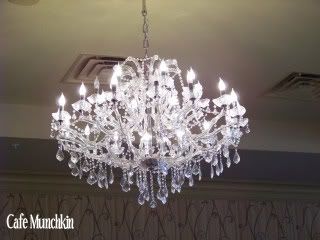 One of the many chandeliers at Kim Son
We ordered pretty much the same food we order from T&S so we can compare the two…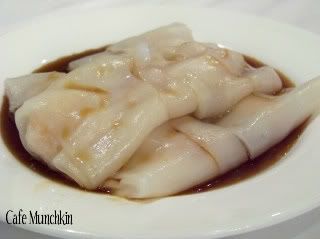 Shrimp Wrapped in Flat Noodles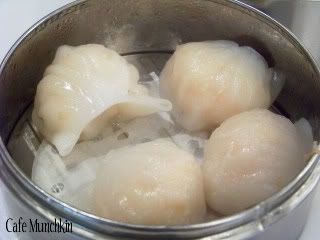 Hacao (Steamed Shrimp Dumplings)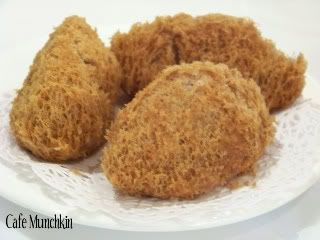 Fried Taro Puff
Shumai/Siomai (Steamed Shrimp and Pork Dumpling)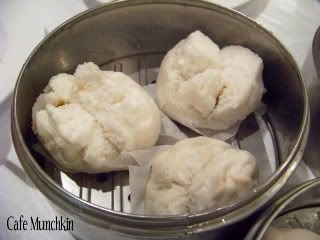 Steamed BBQ Pork Buns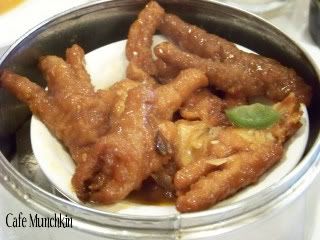 Steamed Chicken Feet with Chu-Hou Sauce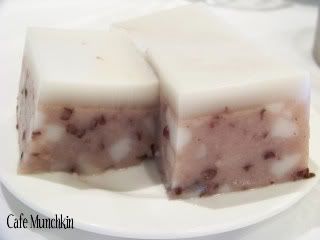 Red Bean and Coconut Pudding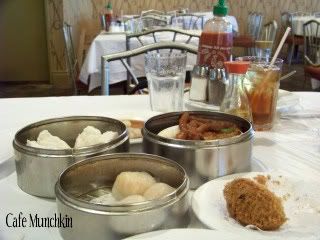 I took this picture to give you a glimpse, not of the food, but of the tiffany-ish chairs.  I was too shy to get up and take a decent photo of the hall. :D
Kim Son is a tad pricier than T&S but in terms of quality of food, T&S, for us, was better.  It bothered us that the dimsum carts and the people who are supposed to push them around were all just gathered in one area, "waiting" for most of the time.  Dimsum lunch is so much more fun when the carts are busy and actually moving…more lucrative for the business, too!  How will one order if the carts are just standing still?  Request the server to have them brought to you.  Yes, that's what we ended up doing.  Oh well.
One other advantage Kim Son has over T&S, other than it's bigger and more posh looking, is that they offer dimsum for lunch everyday, while it's only on Sundays at T&S.  But I think I can hold off my dimsum cravings until Sundays come around. :D
Happy midweek, y'all!
KIM SON
10901 N. Lamar Blvd.
Suite A1-501
Austin, TX 78753
512-832-0500