Meals are best enjoyed in the company of family and people we consider as family.
This photo was taken at the Cheesecake Factory in Houston last January 5th.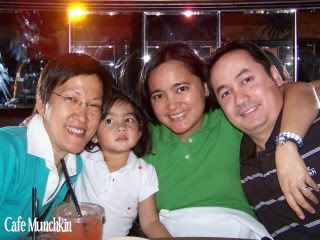 It was Hubby's and my wedding anniversary and my Mom's birthday.  In our family, special occasions are always a family celebration.
But family isn't limited to blood relations.  Here in Texas, we have two very dear friends whose families we consider to be our own as well.  Here are photos of our Texas family taken last August 17th, Abby's birthday…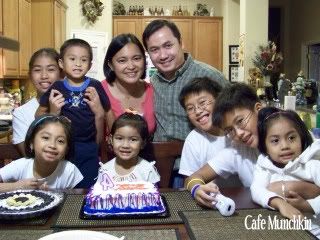 It's an instant  party, whenever we get together…even on an ordinary day.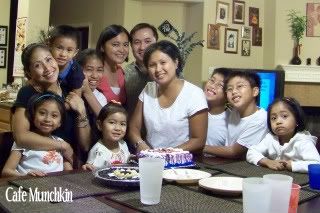 I have another set of family pics, in my other Photo Hunt entry.
Have a great weekend, y'all!