I deserve a whack in the head for taking over a year to get my booty inside Michael's.  Then again, if I had gotten acquainted with Michael's any earlier, my, I can't even begin to imagine the amount of stuff I'd have hoarded by now!  :D  Michael's is a crafter's haven.  Everything one might need for scrapbooking, card making, t-shirt printing, baking and so on and so forth, can be found in Michael's.  I was half mad going through aisle after aisle after aisle of goodies!  In the end, my self-control managed to rise above the call to get into every craft there is in the known universe!  I was able to just focus on things which I think will come in handy as we gear up for halloween.
#1 Boo Cupcake Stand – $2.99
We're going to a potluck Halloween party and since baking is something I really love doing, cupcakes are a shoo-in…among other food items.  I might as well display them properly.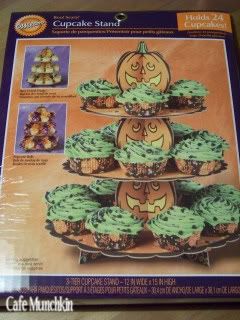 #2 8 Cupcake and Cookie Stencils – $1.99
I love these stencils!  These will save me a lot of time decorating the cupcakes.  I can also use these with my food writer for Abby's lunch sandwiches.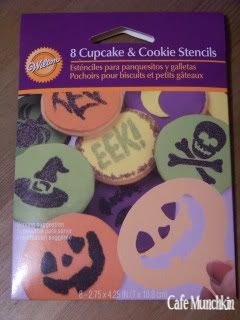 #3 12 Cupcake Pix
These are another time/life saver…cupcake pix!  Just stick 'em on frosted cupcakes!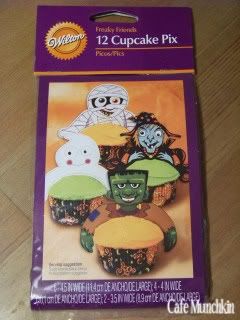 #4 Autumn 6-Sprinkle Mix – $5.99
I went for the autumn sprinkle mix instead of the halloween sprinkle mix because the autumn sprinkles will still be good after halloween.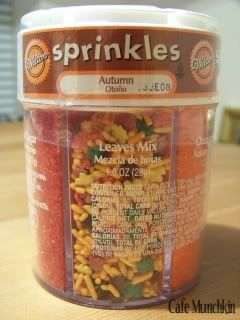 I was also able to snag some shirts and shirt stencils, also for halloween.
Now, all I need to do is decide on what kind of cupcake or cookie to bake.  :D