Last night, I made chocolate cupcakes from scratch and decorated them in a Halloween motif as a dry-run of sorts for the Halloween treats I will be making come Friday (Halloween) and Saturday (for a Halloween Party).
While the recipe I found on the internet turned out decent cupcakes, I feel it needs a bit of tweaking.  For Halloween, I might just use a different recipe altogether. :D
I used the stencils, sprinkles and sticks I bought from Michael's last week, to decorate the cupcakes.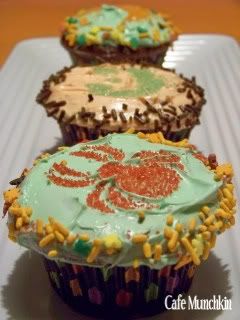 I found using the stencils to be a little tricky because I had to position them right on the frosting.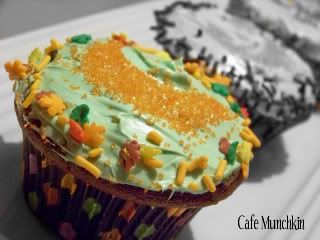 And who should appear while I was re-taking photos this morning?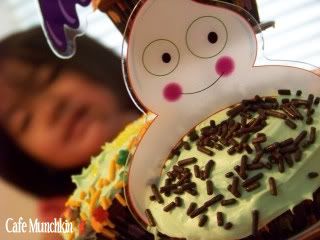 Guess what she's thinking…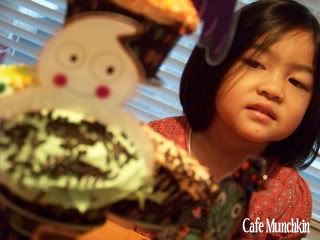 There's really no need to spell it out for you.
Abby kept asking, "Mommy, are you done taking pictures?"  Hahaha!  I had to pick up the pace so she can get her hands on the monster cupcakes (pun intended!).
I used the Vanilla Pillsbury frosting for these goodies and just added a few drops of food color to them.  I might draw up a new battle plan for my halloween treats.  I'll most probably use chocolate frosting next time…yes, from scratch. ;)
Yesterday, we attended a halloween activity at the mall, my other WS entry.  We have a full week ahead of us!
Have a great new week, y'all!