I got this pack of cupcake pix from Michael's two weeks ago.  I "test drove" them last Saturday on freshly baked chocolate cupcakes as a dry run of sorts for the treats I will be making this upcoming weekend.  There are six designs of two pix each, for a total of twelve.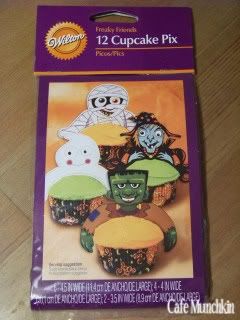 Bat. Check.  Ghost. Check.  Frankenstein. Check.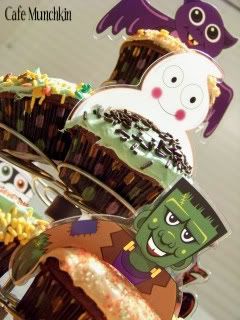 Witch. Check.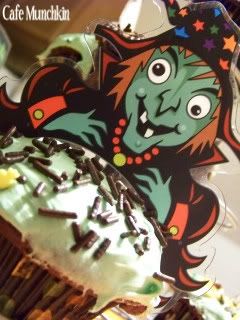 Mummy.  Check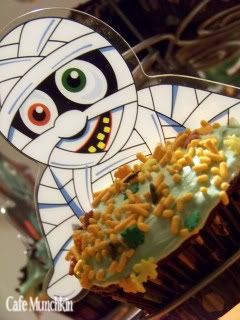 Dracula.  Check.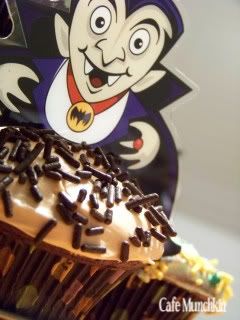 All six monsters accounted for. *wink*
Abby made a "Skeletoni", my other WW entry, a craft she made in school. :)
Enjoy the rest of the week!