This week's Photo Hunt theme is together.  I thought it was easy to tie it up with this blog's general theme (for most of the time, at least!), which is food. *wink*
Yesterday, I attempted to eat a healthy lunch.  I had a turkey sandwich (no cheese!), shrimp salad and a small bunch of sweet grapes.
To make the Shrimp Salad, I simply put together an assembly of lettuce, cucumber and tomato slices, a few pieces of newly cooked shrimps and about two tablespoons of light honey mustard dressing.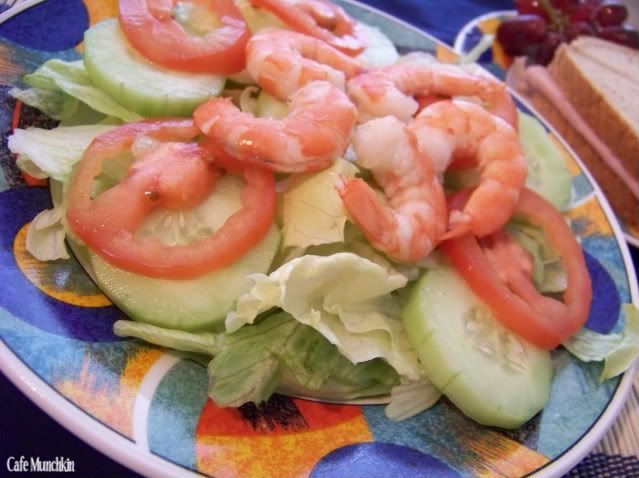 To tell you honestly, I was hungry again after about two hours.  Hahaha!  But my tummy can be trained.  I've done it before and I  know it can be done again.  *cross fingers*  More salad days to come!