One of our favorite stuffed food is Steamed Buns with Barbecue Pork Filling.
A pack of four steamed buns costs less than $2.00 at the Asian store.  Not a bad price at all!
A couple of weeks ago, I made Stuffed Ampalaya (Bitter Gourd/Melon) and Mushroom soup.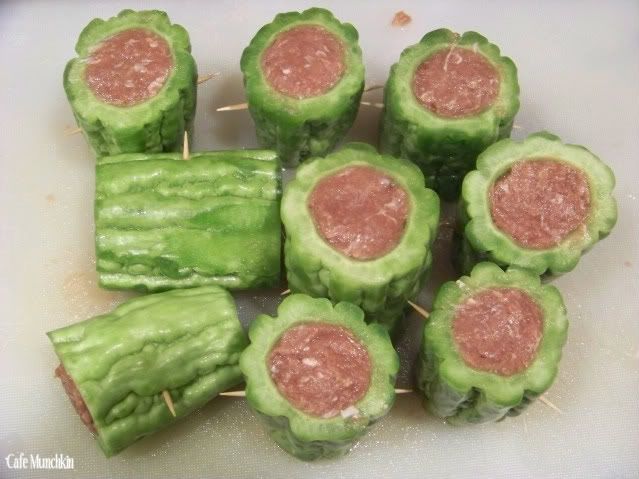 I still have yet to get over my "dislike" for ampalaya.    Abby and I will definitely not be sneaking in the kitchen in the middle of the night to steal a quick bite of these stuffed green wrinkled veggies.  Haha.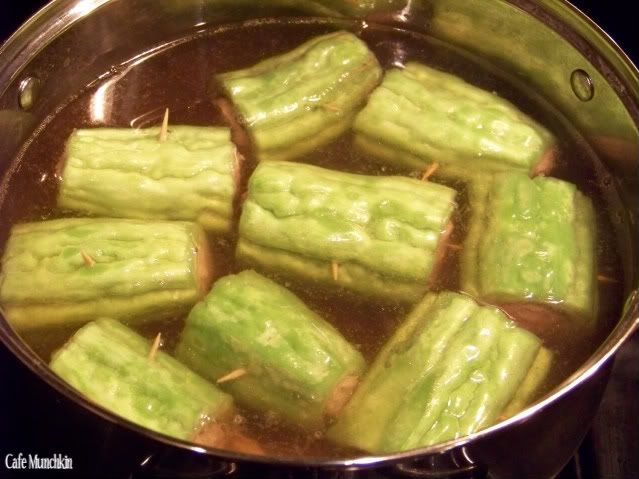 Still, I'm making it my mission to get my tastebuds to like ampalaya. ;)
You can find the recipe for this Thai stuffed ampalaya dish here.
Guten Appetit! :)