I currently have two cellphones.  One of them is this…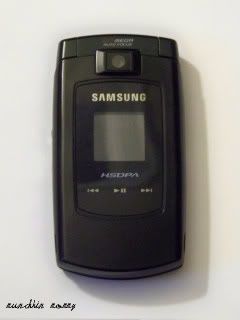 I love this phone.  My mom "lent" it to me and I conveniently forgot to return it.  It is powered by a post paid line all the way from the Philippines and I spend close to $40/month for it.  I kept the line so family back home can reach us at regular phone/text rates.
This is my phone here in the US…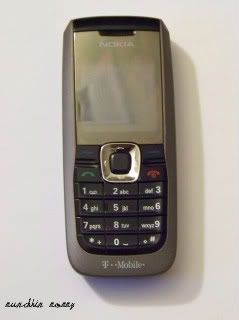 I know, it's pathetic looking, isn't it?  It's a T-Mobile prepaid, which is all right with me because I'm not a heavy cell phone user anway, at least, not anymore.
Hubby has been bugging me to get a postpaid line and a phone upgrade, which is why I am currently looking for cheap cell phone deals. Hubby's cell phone line is with Verizon, so off I went to check out possible options with the phone company. I'm liking the Verizonwireless Storm, which is a thing of beauty. But it costs way too much! Same thing with the ATT Blackberry Bold, which, like the Verizonwireless Storm, costs $199.99.  And besides, what do I need a Blackberry for?
The Sprint Instinct phone, on the other hand, I can get for free. The catch is, I have to get a postpaid line and pay 69.99 a month for 24 months.  I'm leaning towards switching to Verizon Wireless because it will be more practical if our phone lines are from the same company. There are a number of free phones I can choose from. Hopefully, I'll have a new phone come Christmas…or the New Year.  *cross fingers*