They say that children are the reflection of their parents.  I couldn't agree more.  Case in point, my own daughter.  Because of my "acquired" love for cooking and baking, she, too, has developed a keen interest for both that she always hovers in the kitchen and wants to help in every way she can.   Not only that, except for a hard-headed view (people with poor vision, I tell you!), friends and relatives readily admit that Abby is a reflection of me, literally, specially when I was little.  And if you know what's best for you, you won't argue.  Haha.
One time, we made Banana Chocochip Muffins and I let her do most of the work, stepping in only when she asks for my help…such as when she's tired of whipping the eggs or folding in the ingredients.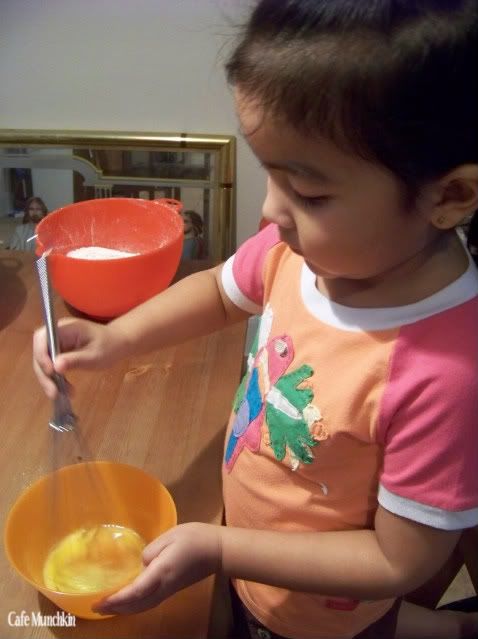 Of course these days, I no longer lick spatulas like I used to when I was a kid. :)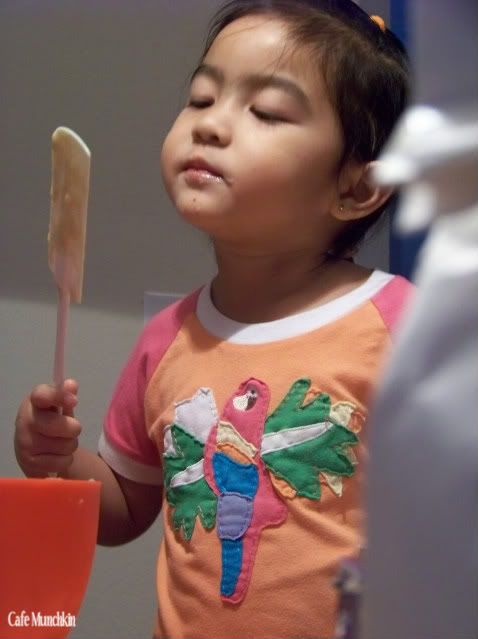 My other Photo Hunt entry are reflections from California Disney Adventure.
Have a great weekend!