After seeing the 12:20pm screening of Twilight (my other Weekend Snapshot entry) last Saturday, Hubby and I grabbed a quick bite at Steak 'n Shake.  It was in July when we first had the chance to eat at Steak 'n Shake and it made such a good impression on us that we decided a revisit was in order.
Both Hubby and I picked food items from Steak 'n Shake's "4 Meals Under $4" Selection.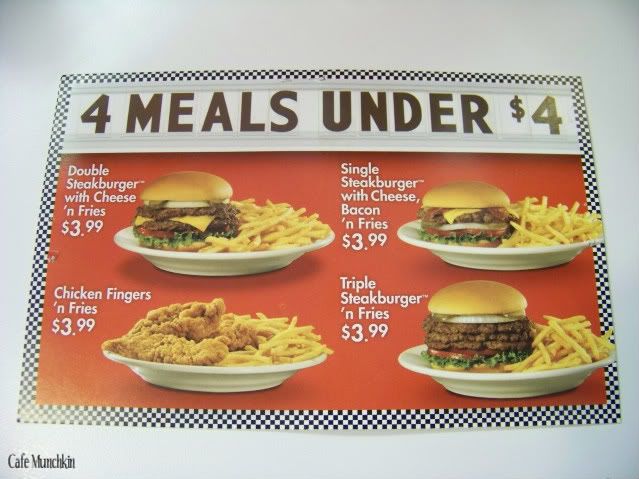 I had the Single Cheeseburger with Cheese, Bacon 'n Fries.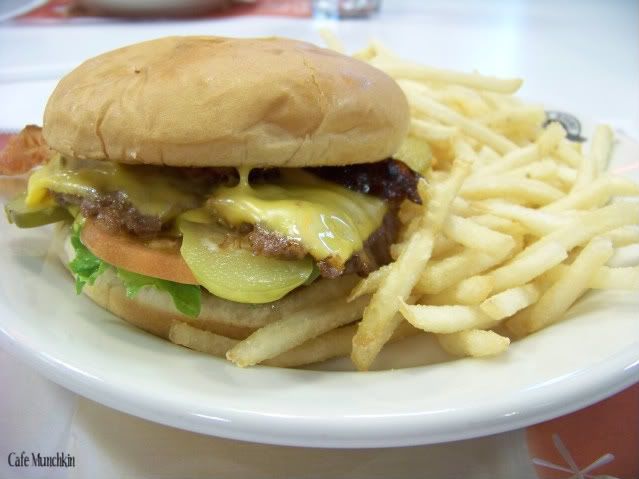 Hubby had the Double Steakburger with Cheese 'n Fries.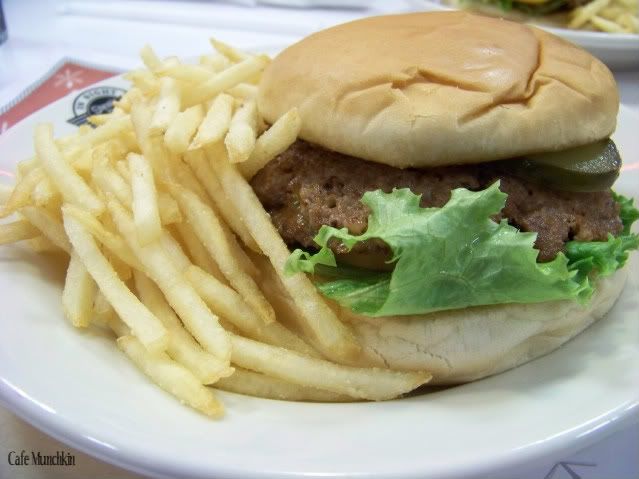 We just love Steak n' Shake's burgers, which are juicy and tasty.  Not bland at all!  Then again, this is Texas.  A burger joint ought to serve good burgers to stay in business!  The fries are great, too, by the way!
Steak n' Shake, as the name implies, is known for their to die for milkshakes.  It took me a while to decide on a White Chocolate Milkshake.  Ooh-la-la!  It was pretty.  It was thick.  It was sweet.  Exactly how a milkshake should be.  Hee hee.
What was supposed to be just a quick bite took a few minutes longer because I just couldn't slurp all that milkshake goodness in a hurry.  Brain freeze, you know!   Besides, the best way to enjoy a milkshake that good was to sip ever so slowly.  Hee hee.
Steak n' Shake is strategically located behind Ikea and so close to the Round Rock Premium Outlets.  I'm betting it will be packed this coming weekend, what with the much anticipated post-Thanksgiving sale. Shoppers got to eat at some point! :)
Have a great Thanksgiving week, y'all!
Steak 'n Shake
281 University Oaks Boulevard
Round Rock, TX 78664
Tel: (512) 524-6010
Fax: (512) 524-6031