Sinangang (Fried Rice) plus itlog (eggs) equals "Silog".  This combo of fried rice – garlic fried rice as is most often the case – and eggs is already a meal in intself.  But what's the fun in that?  There's always a third component, a "star viand" if you will, which completes this favorite meal among us Filipinos.  Following are three Silog combinations that always grace our dining table.
First up, tapa (cured beef).  Tapsilog (tapa, sinangang, itlog), is probably the original silog trio.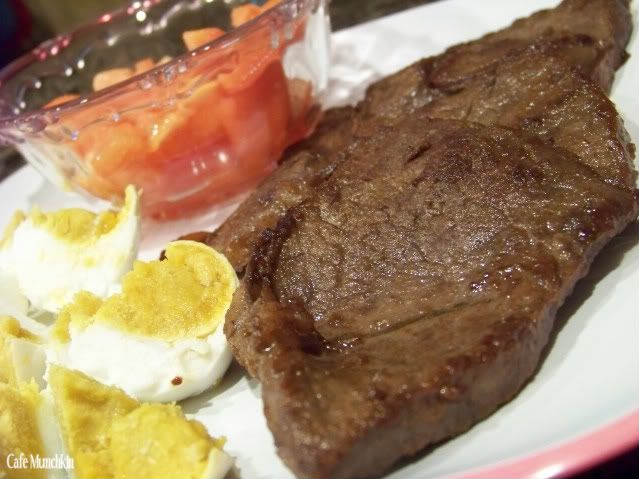 I sometimes cheat when making silogs.  Instead of making fried rice, I simply sprinkle crushed garlic chips on steamed rice.  That way, I get the same garlic fried rice taste with much less effort.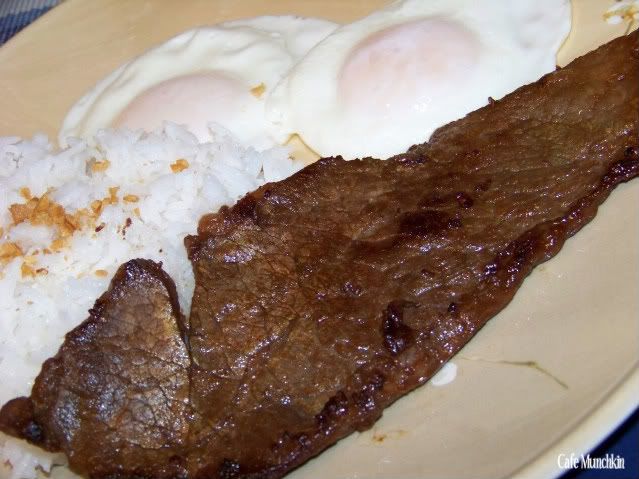 My favorite silog combo would have to be Tosilog where "to" stands for tocino (cured pork shoulder).
Another popular silog is Longsilog.  Long stands for longanisa (Filipino-style sausage).  The longanisa in the photo below is store bought.  It's bland looking because my idea of good longanisa is "saucy".  But not to worry, I have since learned how to make my own longanisa.
The next time I make longsilog, it will be these babies strutting down the dining table with my rice and eggs…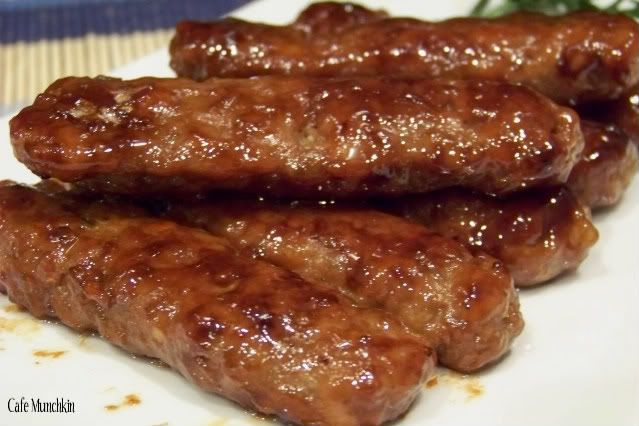 Exactly how I want my longanisa to be.  You can find the recipe here.
It is safe to say that there's no limit to the silog combos one can come up with.  In my book, it is one of the most comforting of comfort foods.  It is perfect anytime of day (breakfast, lunch or dinner) be it in the heat of summer or in the cold of winter.  So make sure to have your fill before you go changing snowmobile parts!
Enjoy the rest of Thanksgiving weekend, y'all! I'm not done shopping yet! :)