This week's Photo Hunt theme is "metal".
This is my Tamagoyaki Pan.  I got it from Ebay several weeks ago.
Hubby and I have been using it to make omelets.  Here's an omelet that Hubby made for me for breakfast about two weeks ago…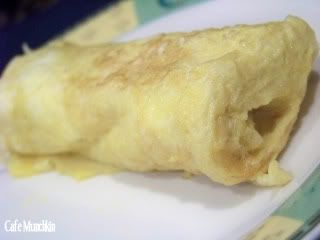 He made an omelet for our daugher as well.  Hubby doesn't really cook, so rare kitchen stints like this is a real treat for us. *wink*
I have another Photo Hunt entry: Balcony Frames.