We spent Thanksgiving Day with our Texas family.  We were 3 families ( a total of 13 people) who shared a most delicious, filling and tummy-tickling meal worthy of Thanksgiving and truly something to be thankful for…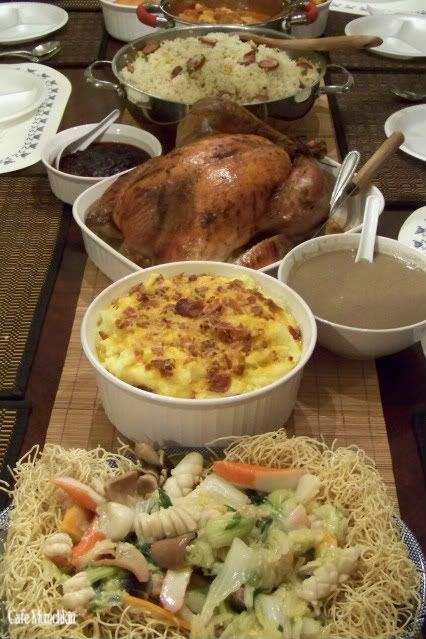 Here's a shot from the other end of the table…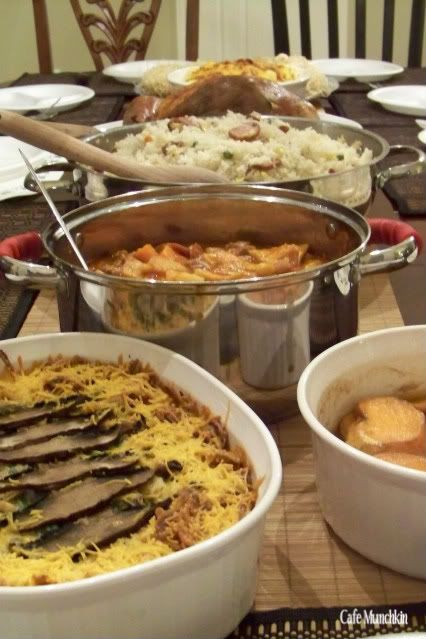 Let me break down the spread for you.  My dear friend prepared the following: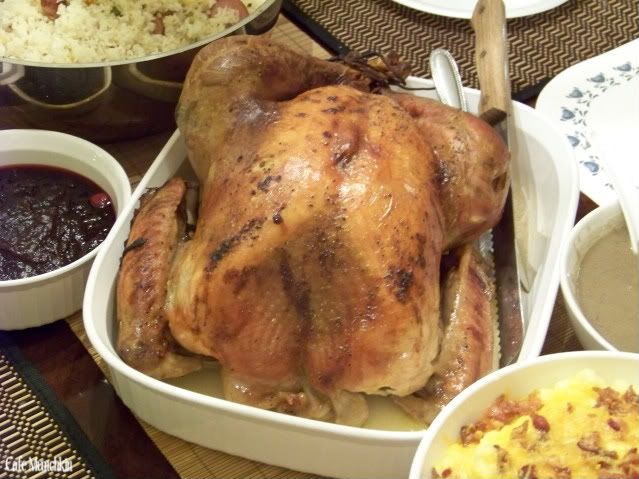 Big Bird Turkey with gravy and cranberry sauce on the side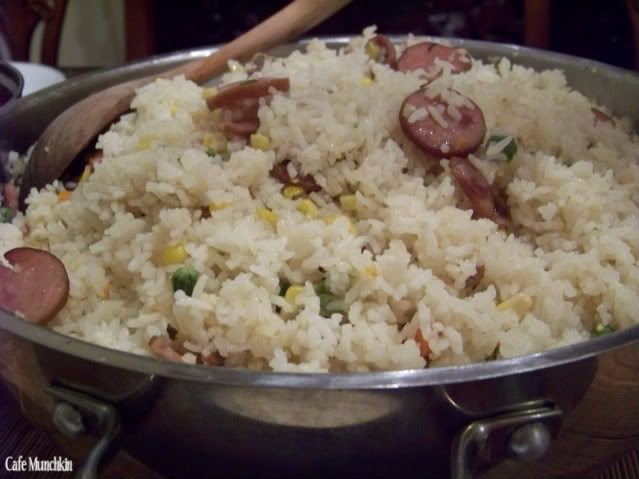 Rice "Stuffing", which was already a meal in itself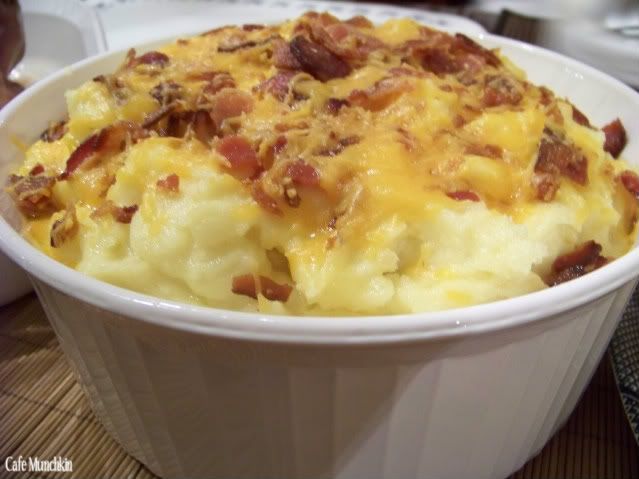 Creamy mashed potatoes topped with melted cheese and crunchy bacon bits

Green Bean Casserole
I, too, brought some food to share: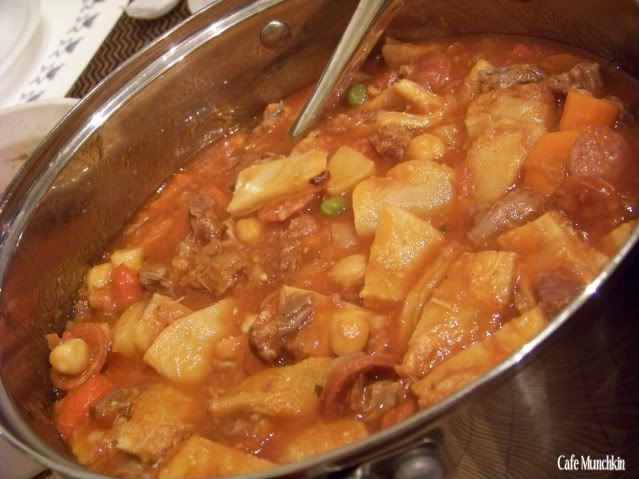 Callos (I will write a separate post on this dish.)

Seafood Fried Noodles (bought from a Chinese restaurant)
For dessert, I made two pies: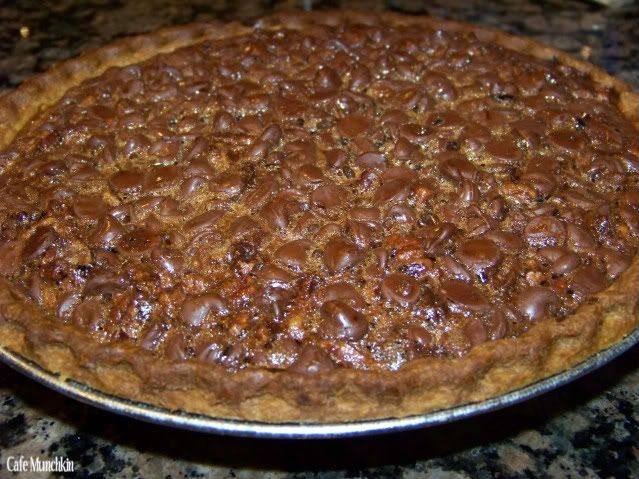 Rich Chocolate Pecan Pie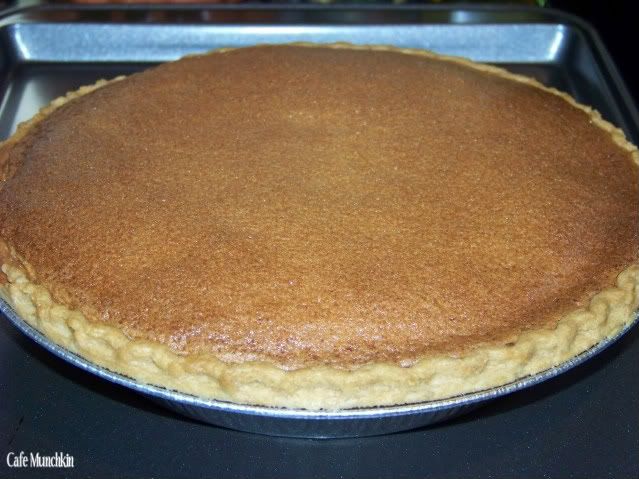 Egg Pie
We adults stayed glued to our seats long after we've finished eating.  We just couldn't move!  We all felt like stuffed turkeys!  Hee hee.  While the kids were already busy entertaining themselves, we parents talked about almost everything under the sun, from Black Friday deals, to the weather to locked and unlocked cell phones.
Guess what we had for lunch yesterday.  You can say it's an "instant reply" of Thanksgiving dinner.
P.S. I'll made a separate blog entry each for the two pies.