Because of the amount of baking that I do, I sleep better at night when I know I have enough eggs to use if and when the bake bug bites.  Last week, I knew I'd be baking more than usual because of Thanksgiving related feasting. I thought buying a tray of 2 1/2 dozen eggs was the most logical thing to do, not to mention more practical, too!  The only drawback, of course, is that I won't be able to check the tray as I normally do because the tray is sealed and packed tightly.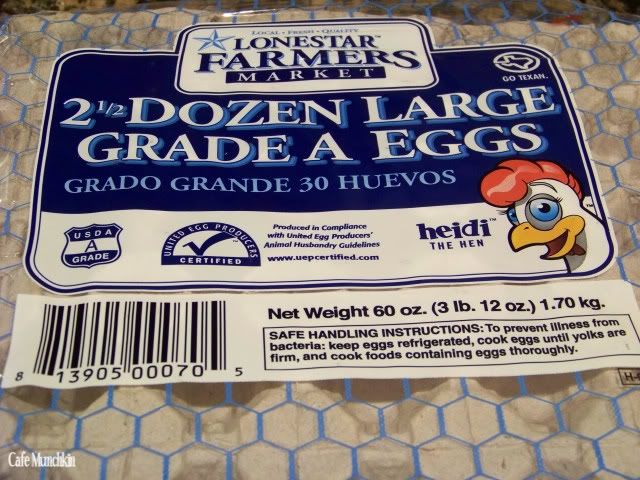 Alas, when I opened the tray of eggs, I couldn't help but gasp.  Not only was one egg conpicuously missing…
…one was cracked and slightly brown, too!
In fairness to the store where I bought these eggs from (Walmart), I had 30 perfect eggs the one and only other time I got eggcited and went egg crazy.  Oh well.  I betcha even experienced chefs (yes, even the ones from popular chains like Westgate) get duped, too, every once in a while.  Hee hee.  I'm charging this one to eggsperience.  :P