This week's Photo Hunt theme is "Breakfast".  And here are photos of our breakfast yesterday…
Spam, adobo fried rice and eggs (better known among Filipinos as SpamSiLog: spam, sinangang at itlog) plus a glass of orange juice for hubby…
Spam, 2 slices of toast, eggs and a glass of orange juice for me.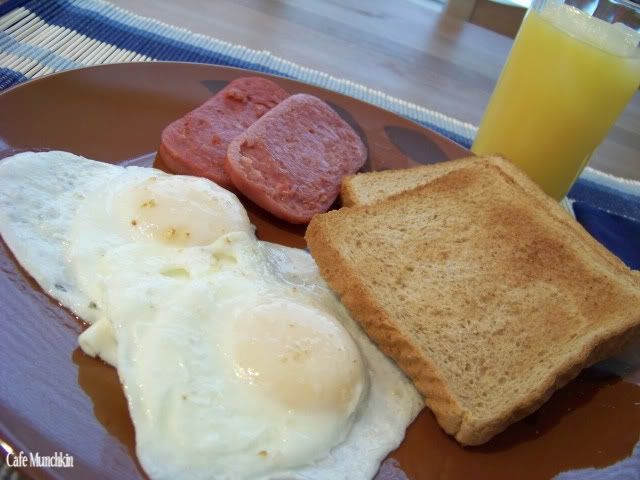 Not exactly the healthiest of breakfasts but for all it's worth, the Spam we used was "lite".  Hee hee.  And this isn't a daily thing, so, no need to worry. *wink*
Here's a healthier breakfast alternative though, my other Photo Hunt entry.
Have a wonderful weekend!