I am glad we had lunch at Mimi's Cafe two weeks ago.  The food was really good and the dessert was just heavenly!  Hubby and I shared the Mimi's Mousse Ensemble.  I posted a photo here but I saved the better ones ( in my opinion, at least!) for Ruby Tuesday.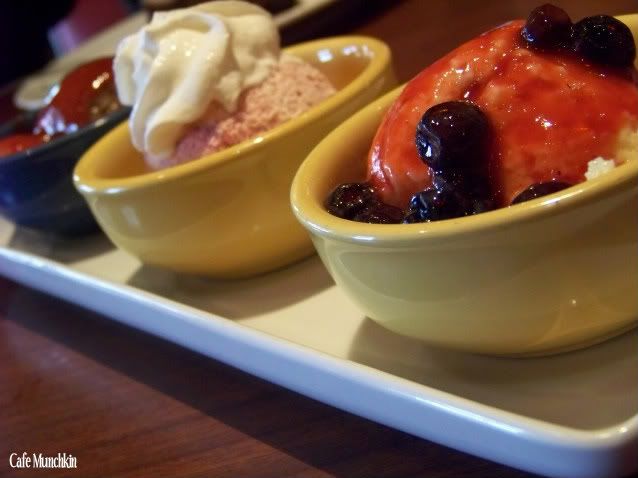 The lemon mousse topped with blueberries and  strawberry puree was the pretties of the three, but was my least favorite.  It was a bit too sour for me.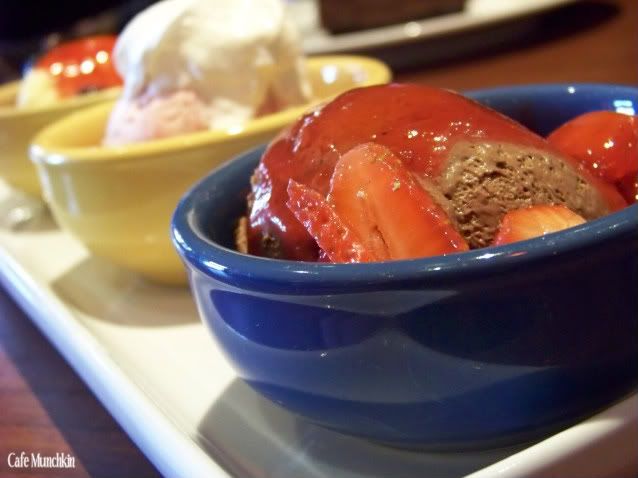 The chocolate mousse topped with fresh strawberries and strawberry puree was our second favorite.  Both Hubby and I loved the bittersweet taste of the mousse and the contrast that the toppings gave it.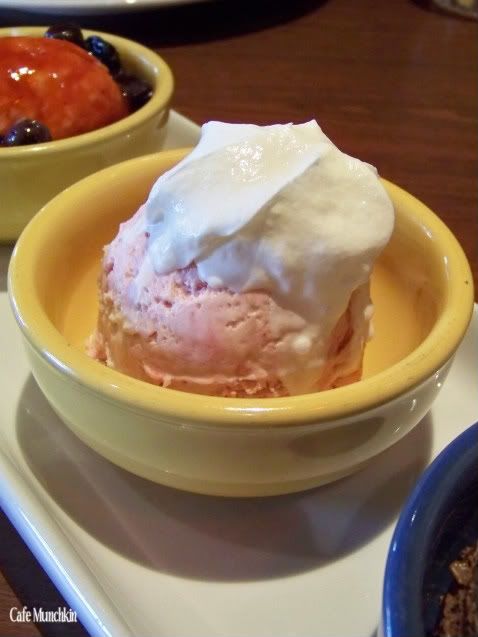 The raspberry mousse was the most simple looking of the three, what with only a topping of whipped cream.  It was instantly our most favorite.  Uhmmm uhmmm! It wasn't sweet nor was it sour.  It was just perfectly right.  Hubby and I had a fork fight of sorts over this one.
I'd love to try the other desserts Mimi's Cafe has to offer.  I'm thinking this weekend would be good.  Hee hee! :)