Meals don't always have to be such a big production.  One night last week, we were more than pleased with a very simple fish meal…Fried Catfish Fillet served with a side of Green Mango Salad and steamed rice.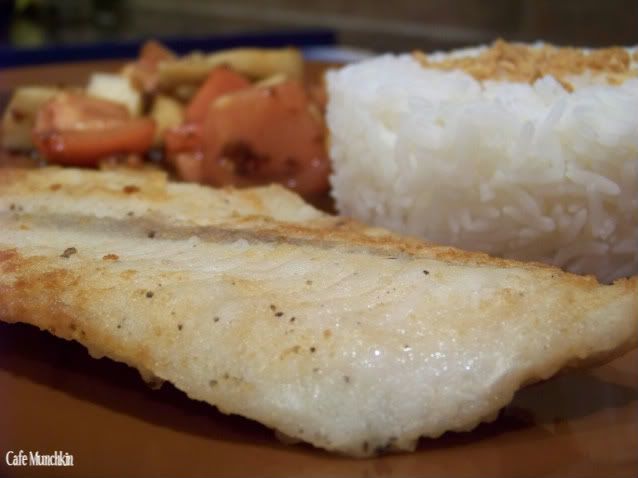 The catfish fillets were seasoned with salt and pepper then coated with seasoned flour then fried to a golden brown.  Fillets cook very quickly so make sure to check your Movado watches for time. The rice, on the other hand, was sprinkled with crushed garlic chips.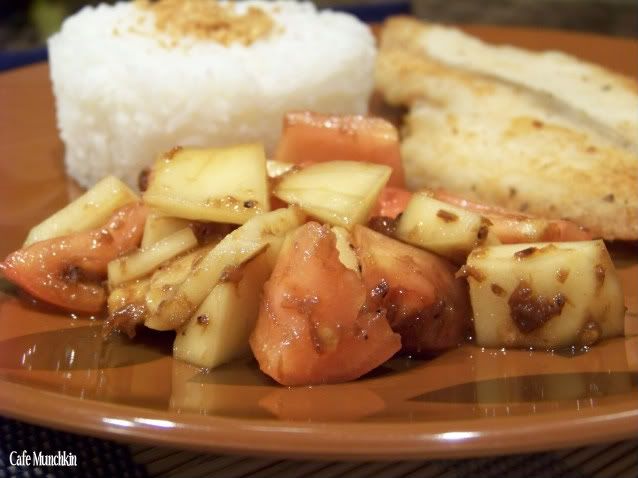 To make the green mango salad, simply toss cubed green mango slices and sliced tomatoes in shrimp paste.  You can add chopped onions and a bit of cilantro if you want.  I'm just not such a huge fan of uncooked onions. :)
There you have it…a meal that is simple, stress-free and satisfying. ;)
Happy Wednesday, y'all!