"We're going on a trip in our favorite rocket ship,
Zooming through the sky… Little Einsteins
Climb aboard, get ready to explore
There's so much to find, Little Einsteins."
Sorry, I couldn't help singing the theme song of one of our favorite Disney Channel shows, Little Einsteins.  We watched the Playhouse Disney Live last Friday night at the Frank Erwin Center and we're so glad they made a one night only stop in Austin.
As expected, souvenirs were all over the place.  My little girl wanted the Handy Manny hardhat but only because it came with a bag of cotton candy.  I said no at first because cotton candy is so darned sticky.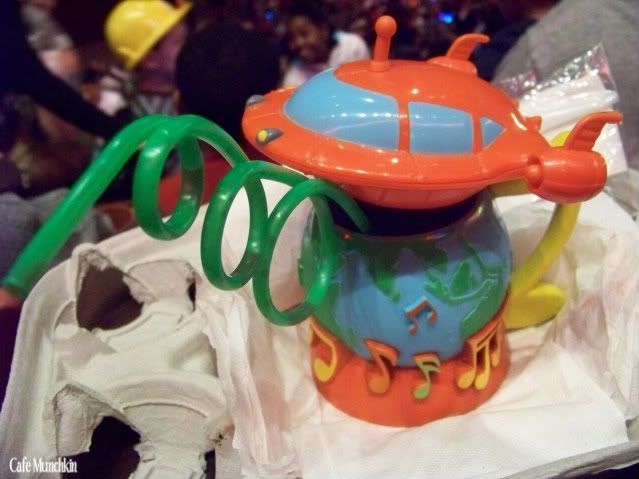 Abby relented to a rocket ship mug which was  filled  with snowcone .

Abby chose the pink colored stuff, cherry, I think.  It tasted like cough syrup.  Hee hee.

Abby had a little fun watching the juice come up in the twirly straw.
Before the show started, I found myself back at one of the many souvenir stands buying cotton candy.  I kinda liked the hard hat, more than Abby did.  Must be the architect hidden soooo deep within me. ;)
More photos from the show in  my other WS entry: Playhouse Disney Live
It's just a few more days to Christmas.  It's panic time for people who haven't finished shopping yet…like me! :)
Have a great week ahead, y'all!