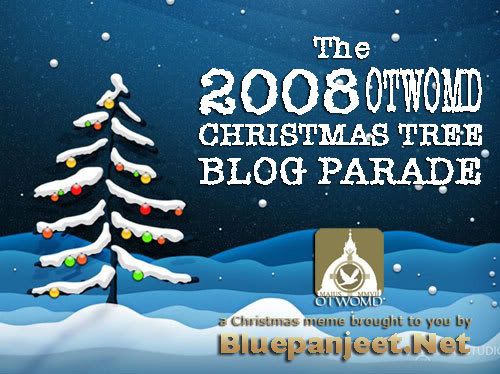 This is a very, and I mean VERRRRRY, late entry for The 2008 OTWOMD Christmas Tree Blog Parade .
Taking "prime space" on our refrigerator door is this Christmas tree made of rice.  What makes it special isn't it's uniqueness but the fact that it was made by my daughter as one of her holiday projects. ;)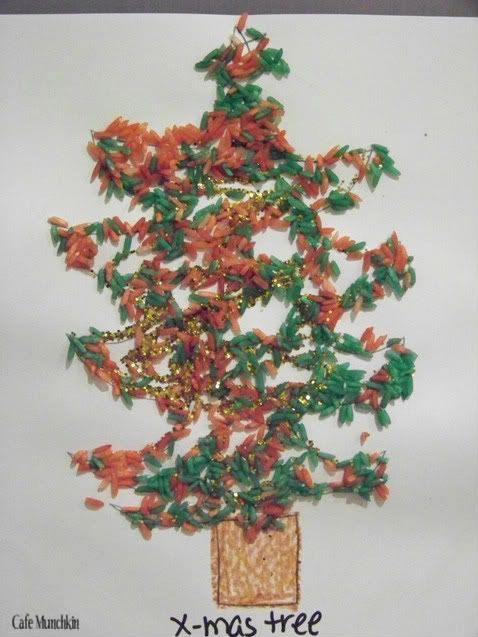 Here's a closer look…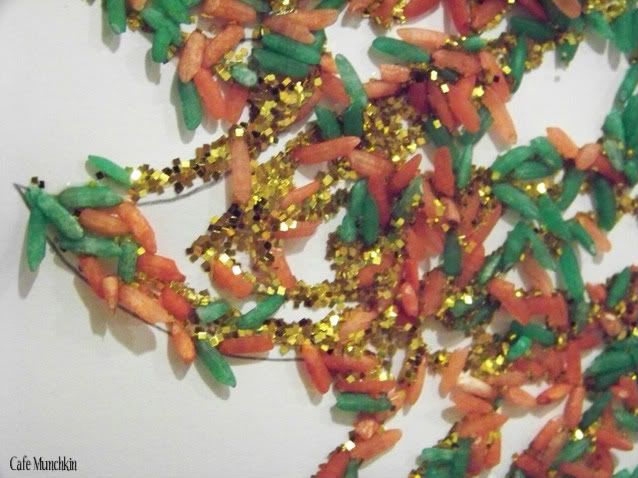 This is way better than a fresh pine tree, if you ask my mommy opinion. ;)
I hope you all had a fun-filled holiday season as did we!