I'll be posting two consecutive overdue entries for Lasang Pinoy, Sundays.  Better late than never!  :D
We attended a Christmas party on Christmas Eve.  It was potluck so you can just imagine that with more than 10 Filipino families in attendance, there were loads of food.  It's just too bad that I wasn't able to take a photo of the buffet spread, except for this "test photo" of the dessert table…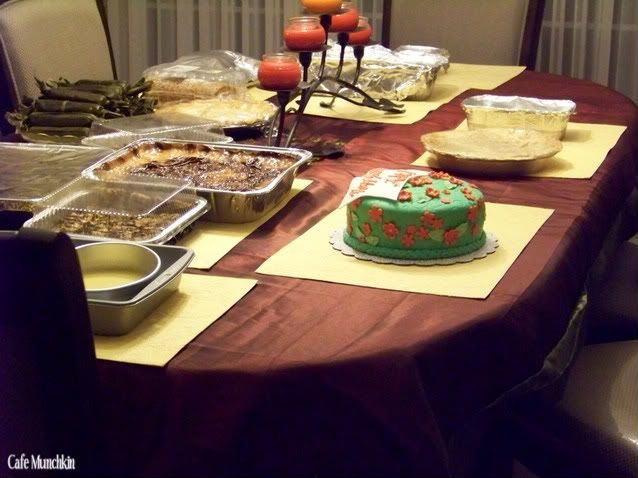 I remember when I took this photo.  I was getting a crash course on aperture and shutter speed from one of our photo hobbyist friends, Edwin. :D  Anyway, on the table are leche flan, bibinka, buco pie, suman, blondies, and maja blanca.  It's dessert heaven on a dining table.  Hee hee.
There was a gorgeous birthday cake, too, made by my friend, Veron, for our friend, Alet, who celebrated her birthday on Christmas Eve.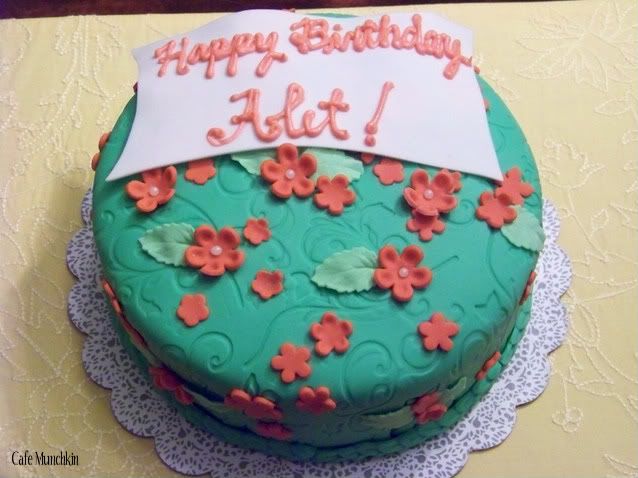 I'm also sharing photos of some of my edible Christmas tree trimmings.  They have to be unwrapped first, of course!

Milky Way…my favorite!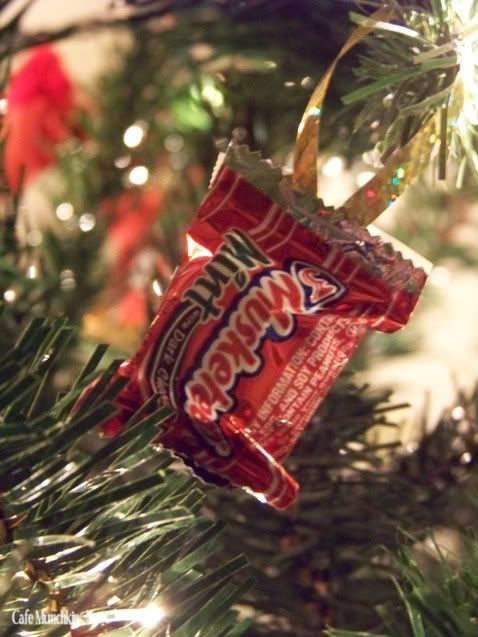 3 Musketeers in red wrapper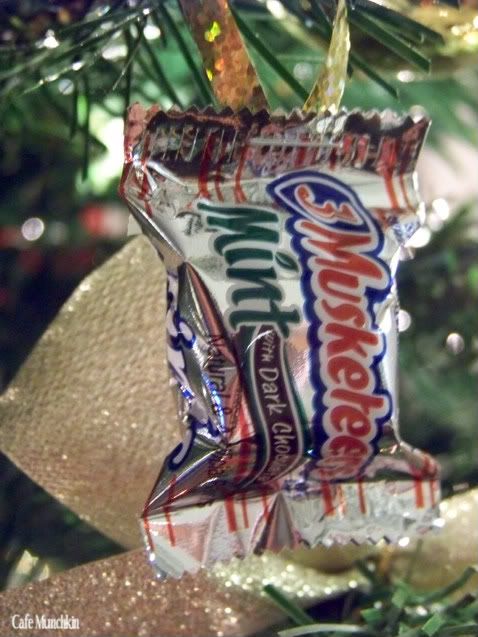 3 Musketeers in silver wrapper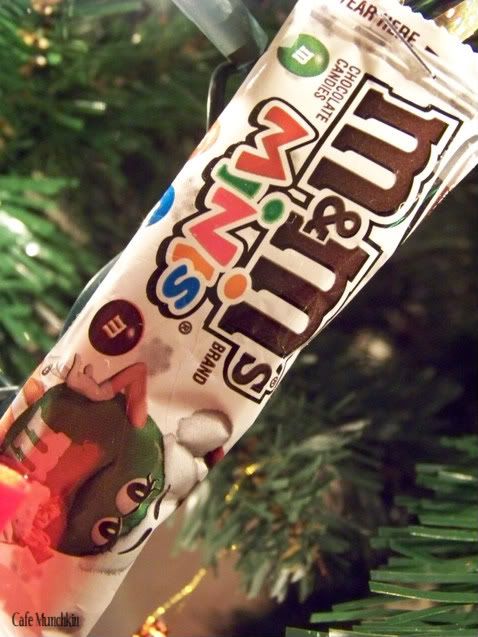 Mini M&Ms in white wrapper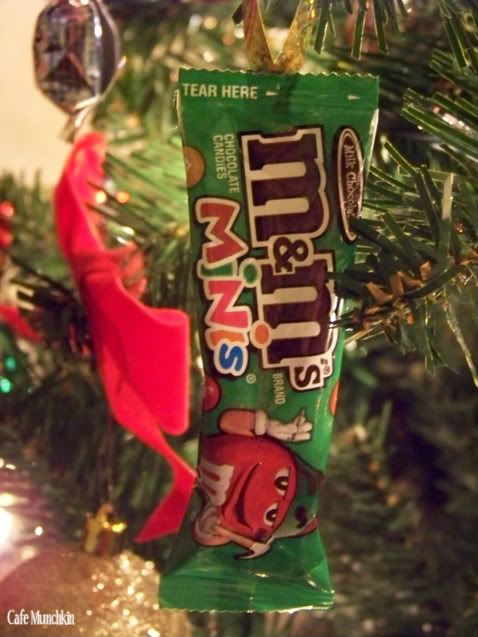 Mini M&Ms in  green wrapper
There were also Mini M&Ms in red wrapper and a couple of Twix candy bars. Because the Christmas tree is just about a little over an arm's reach from my desk, it was very tempting to snack on them while I was searching for free online term life insurance rates. Kidding. :D