Media Noche, is a big deal in my family.  We make it a point to welcome the New Year with plenty of food on the table with the following staples: 13 kinds of round fruits, ham, bread, sweet and sticky desserts and noodles.  We also always have hot cocoa and champagne.
This year, our second consecutive New Year away from home, Hubby and I decided to host a New Year's Eve get-together.  Since last New Year, our Texas family has expanded to include 5 other families, whom we spend time with A – LOT.  We thought it was about time we invited them to our cramp yet cozy home. :)
Our New Year's Eve feast was neatly laid out and occupied all available  kitchen counter space:
The viands were laid out near the stove.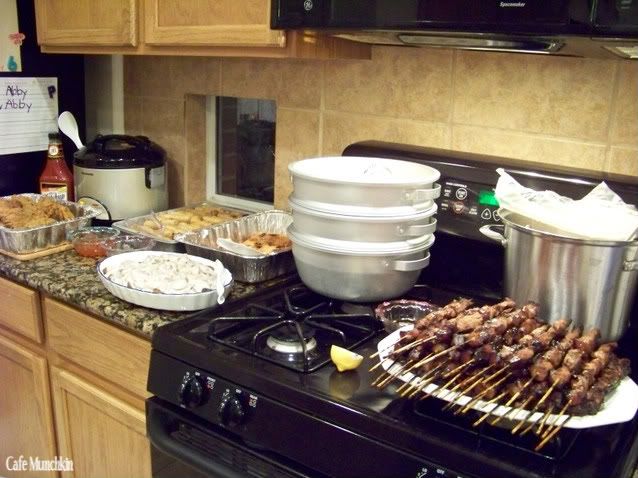 The pork barbecue reminded me so much of home.  You know how barbecue is a favorite home business in the Philippines.
Here's another shot of the "hot food" station…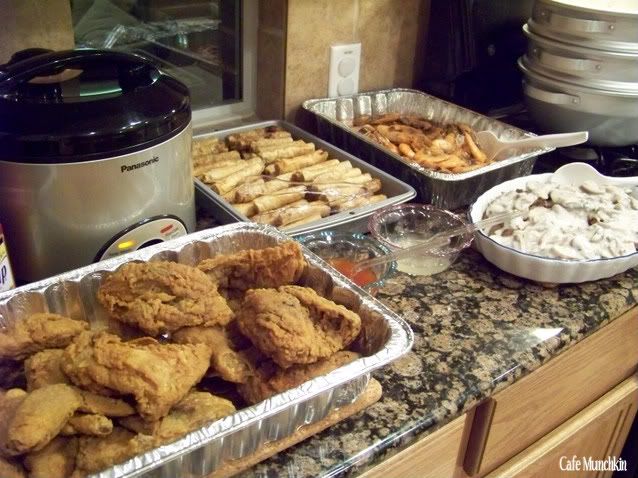 This is the dessert station…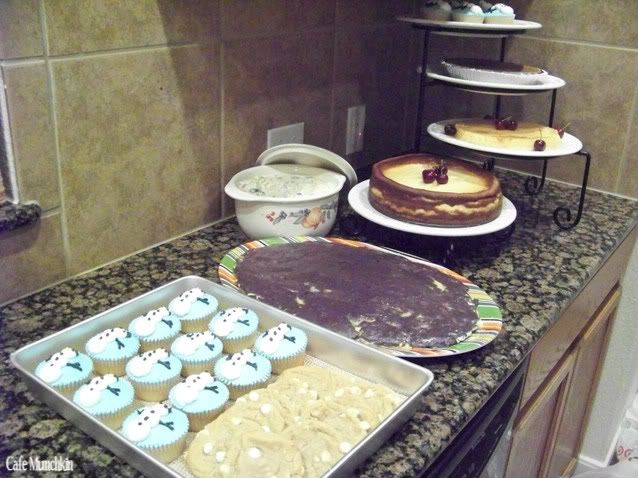 Noticed my 4-tier buffet server?  I love it!  I got it for a measly $10! *wink*
And here is the beverage/utensils station…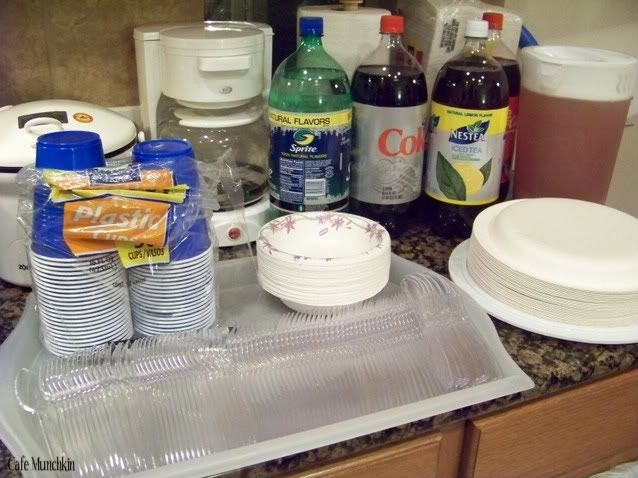 Of course, that's not all the drinks we had!  What's a New Year celebration without alcohol?  They were all contained in a cooler with plenty of ice.
The ham didn't make it's appearance 'til around midnight.  I shoved it in the oven a few minutes after 10pm.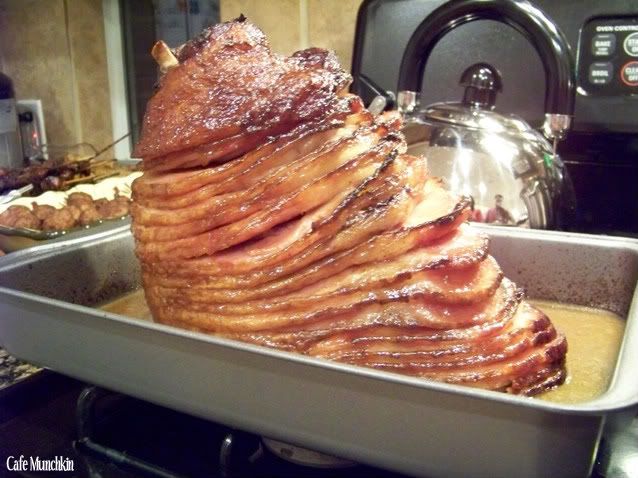 I'll post more food pics on my next entry.  That ought to give you some time to grab something to eat, in case I got you a little hungry. :)