We said good-bye to 2008 and welcomed 2009 with a bang of a feast.   As party host, we prepared the following: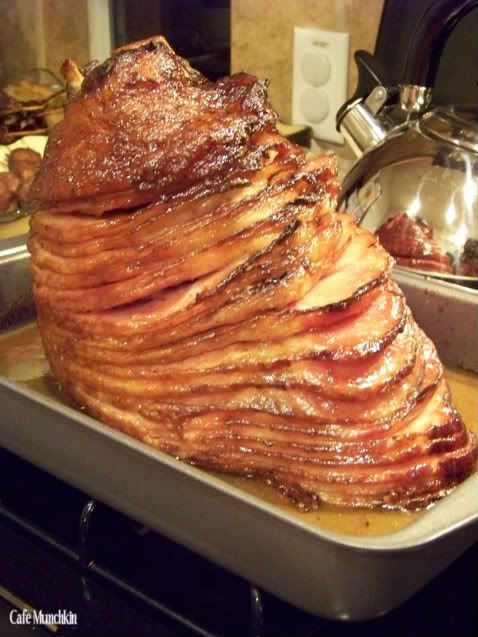 Holiday Ham bought from Target but baked and glazed at home.  Market Pantry didn't disappoint!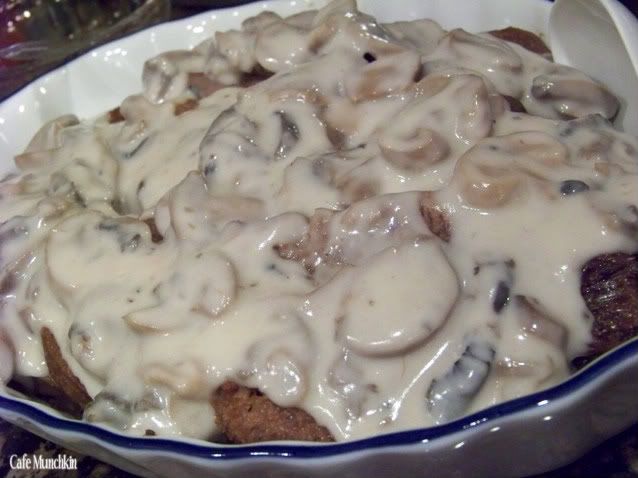 Lengua (Ox Tongue) with Cream of Mushroom Sauce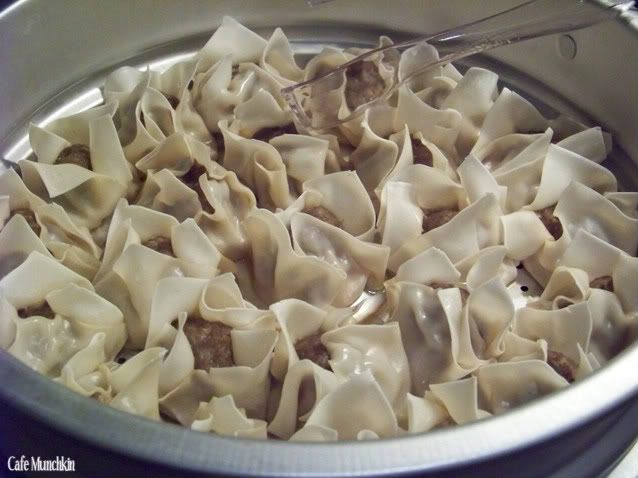 Steamed Wontons – I meant for this to come out like siomai but I used the wrong wrapper.  I suggested to our guests to discard the wrapper. :D

Halabos na Hipon (Steamed Shrimps)
Our guests brought the following: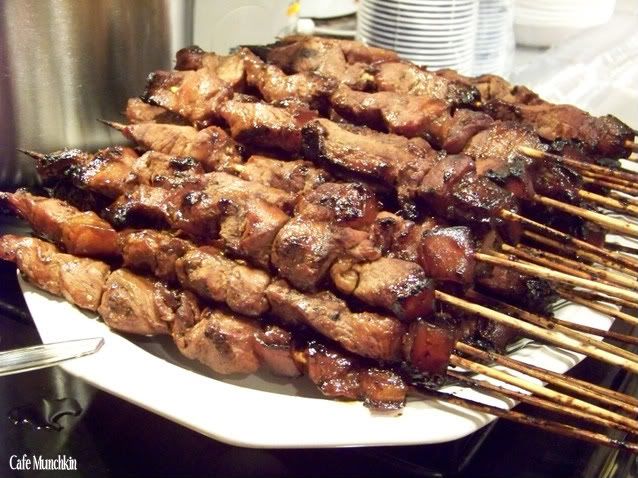 Pork Barbecue – This is how pork barbecue is usually done in the Philippines…skewered!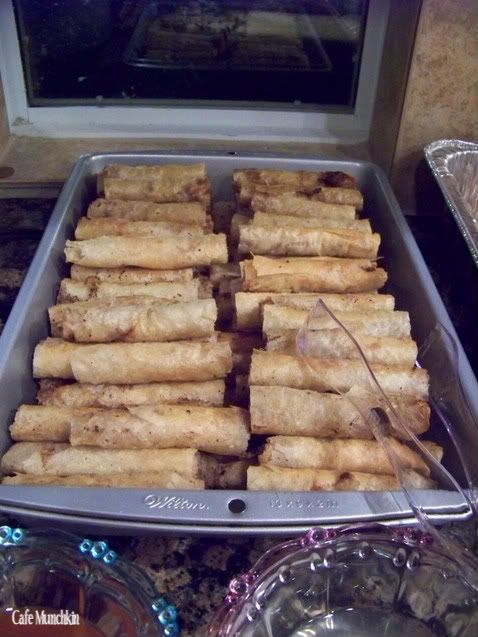 Lumpiang Shanghai (Fried Spring Rolls)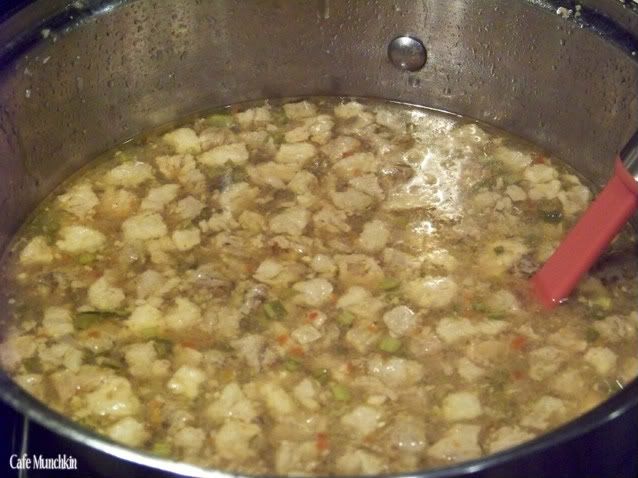 Papaitan (Ox Tripe Stew with Bile)
We also had fried chicken and meat balls.  I don't have a decent photo of either.
For dessert, I made the following: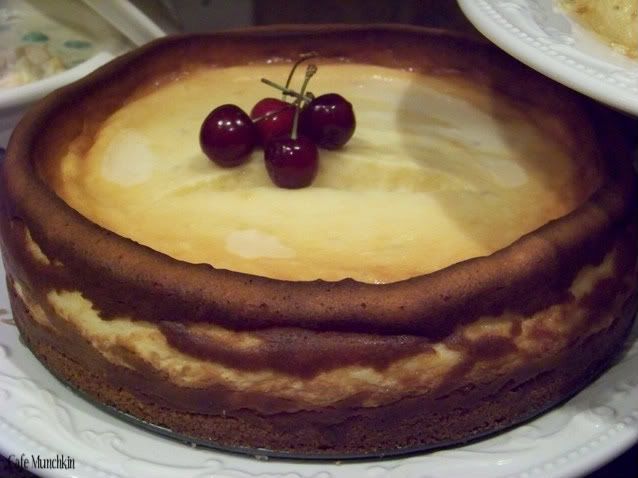 New York Cheesecake – Hubby requested that I make a non-chocolate cheesecake.  He loved this! :)

Leche Flan – I wasted 4 lbs. of sugar trying to caramelize it.  I thought I'd have to blast it with air tools. Grrr. I've made leche flan before but whenever I'm cooking for other people, something seems to come up all the time.  That'll have to change!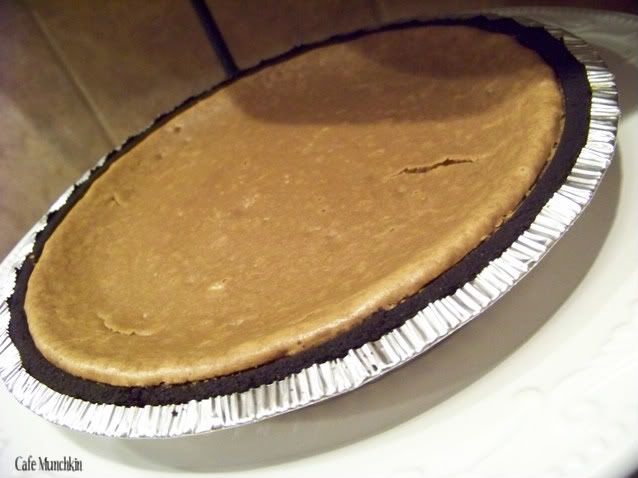 Mocha Cheesecake – which, I'm afraid, I overbaked. :)
Our friends brought the following tummy tickling desserts: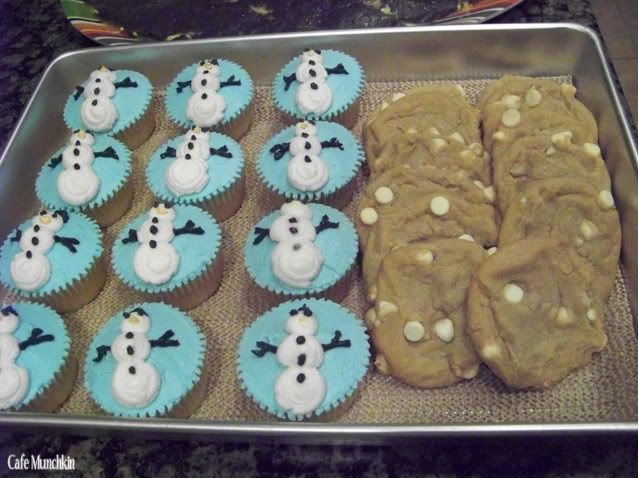 Fancy Homemade Cupcakes and Cookies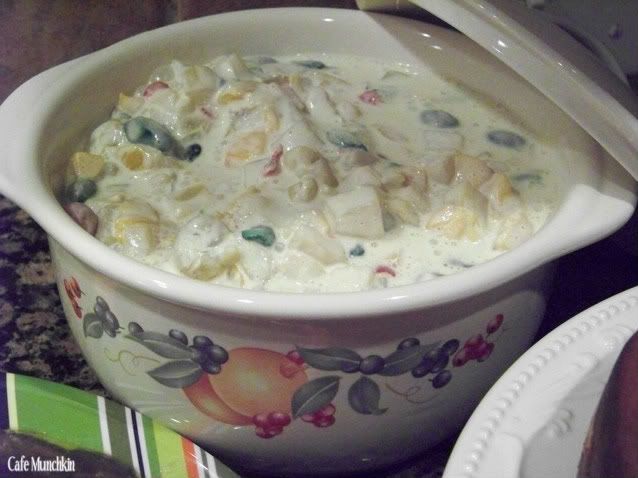 Creamy Fruit Salad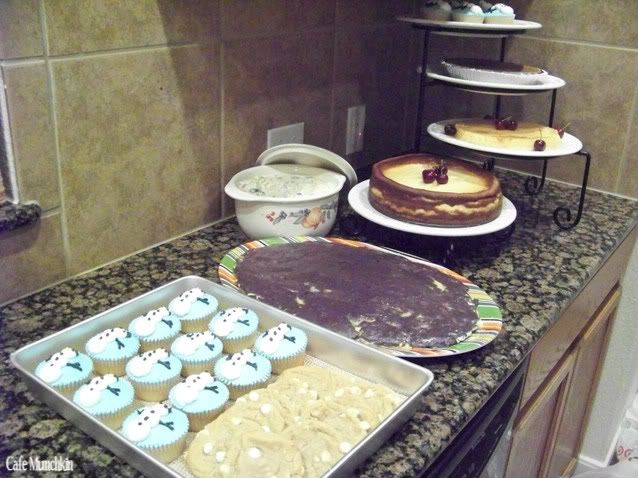 That purple goodness on the oval platter is Halayang Ube.
The night's run away favorite was Chocolate Banana Cream Pie, which, I didn't have the chance to take a picture of.
Gosh, I can so make myself hungry.  Hee hee. :D