This week's Lasang Pinoy, Sundays theme is "left-over".
We had Chicken Afritada for dinner on Tuesday.  We had a few left-over drumsticks and lots of sauce to go with them, not to mention a cup or two of left-over rice in the rice-cooker.  For Abby's school lunch on Wednesday (and Hubby's lunch, too!), I decided to make a Filipinized onigiri…onigiri with chicken afritada filling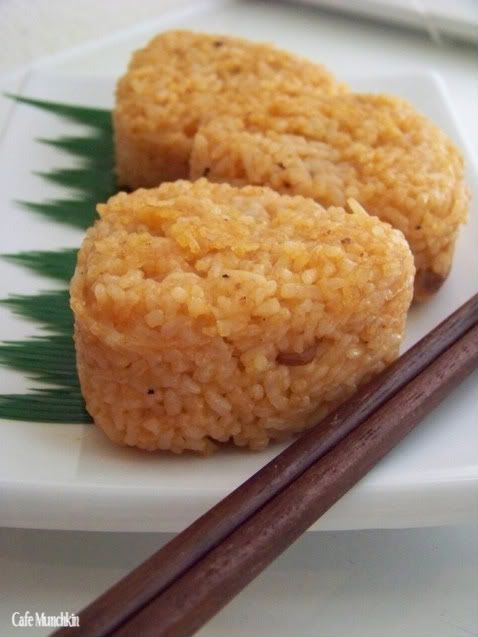 According to wiki, an onigiri, also known as omusubi or rice ball, is a food made from white rice formed into triangular or oval shape and often wrapped in nori (edible "seaweed").  Traditionally, an onigiri is filled with pickled ume (umeboshi), salted salmon, katsuobushi, or any other salty or sour ingredient as a preservative.
Here are the things that you'll need:
Rice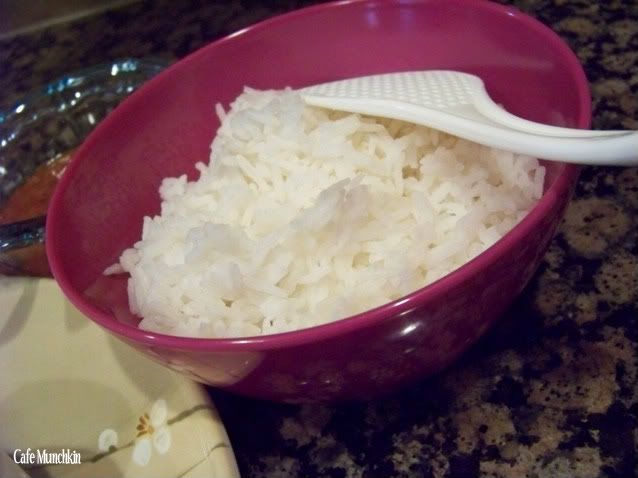 Afritada Sauce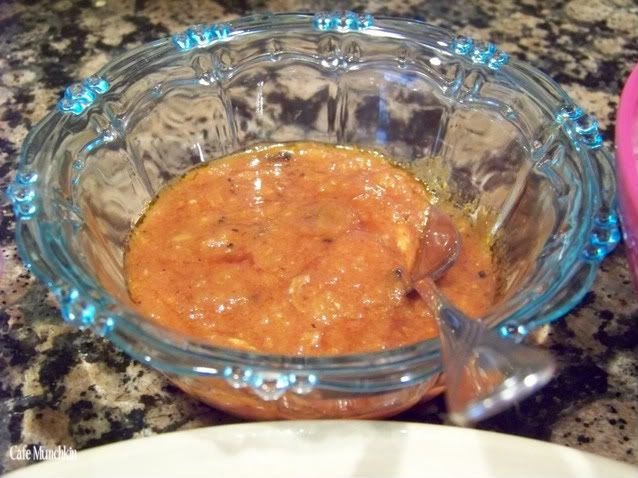 Chicken afritada sliced or shredded into small bits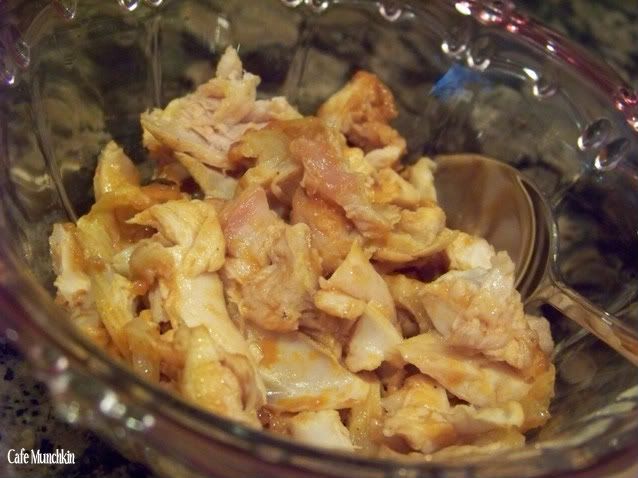 Here are the directions:
1.  Mix a tablespoon or two of the afritada sauce with the white rice.  Season with salt and pepper if needed.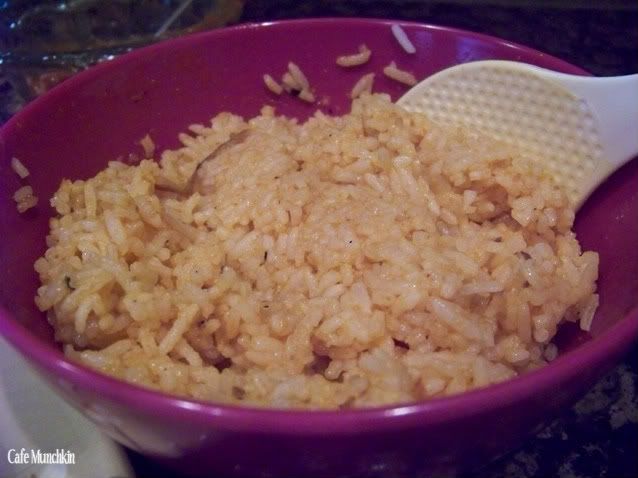 2.  Wet the sides and bottom of an onigiri mold with water.  Spoon some of the mixed rice into an onigiri mold, leaving a well in the center for your filling, the chicken bits.  Put just enough chicken bits to fill the well. (Sorry, I forgot to take a pic of the rice with the chicken filling!)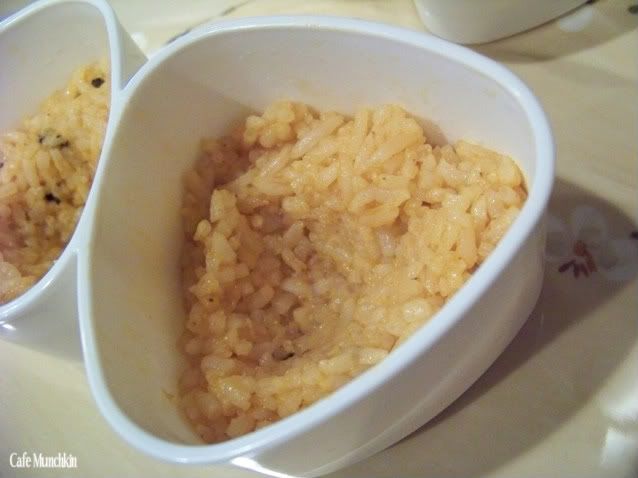 3.  Top the filling with rice, leaving enough room for the onigiri mold cover.  Gently press the contents of the mold (the rice!) together with the mold cover.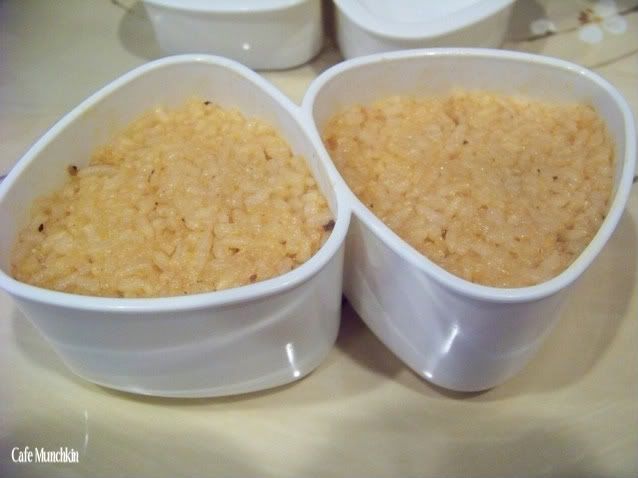 4.  Tip the mold over onto a plate.  You can stop here if you like.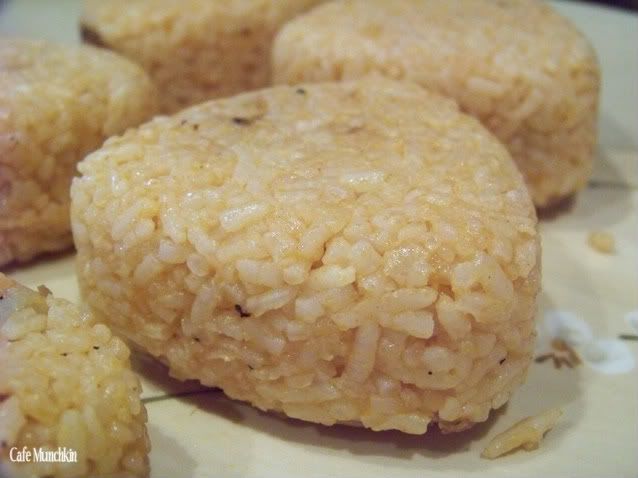 5.  You may also choose to gently fry the two sides of your onigiri until it is slightly brown.  This can be a bit tricky because depending on how well the rice have been pressed together, the onigiri may fall apart. :D  Transfer to a serving plate and serve.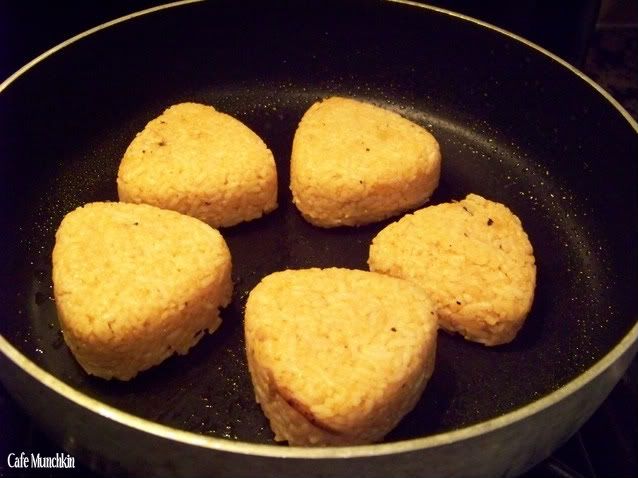 If you don't have an onigiri mold, you may form rice balls using a plastic wrap.  I haven't tried doing that yet because I have a few onigiri molds.  Oh, disposable gloves aren't really necessary even if you'll be handling the food with your bare hands quite a few times.
Just make sure you wash your hands properly. :)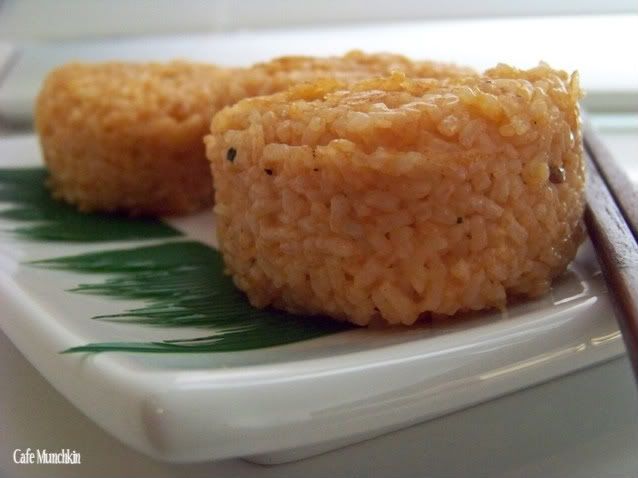 I've also tried making Adobo and Beef Steak Onigiri before.  The possibilities are endless!
Have a great weekend, y'all! :)