Turning over a new leaf and eating less after the holidays is so much harder than I thought.  We ate like horses again this weekend that we might as well just take horse supplements instead of regular vitamins!  Kidding! :P
Friday night, we had dinner at my bosom buddy's house.  We just couldn't say no to barbecue!  Saturday, we attended two birthday parties, one in the afternoon and another one in the evening.  The evening party was a double birthday celebration so technically, it was two parties.  The birthday celebrants, Nathan (who turned 5) and Naomi (who turned 3) – they are not related, by the way – had fantastic fondant birthday cakes, made no less than by Nathan's mom, V.
For Nathan, V made a Transformers inspired "Bumblebee" cake as requested by the birthday boy.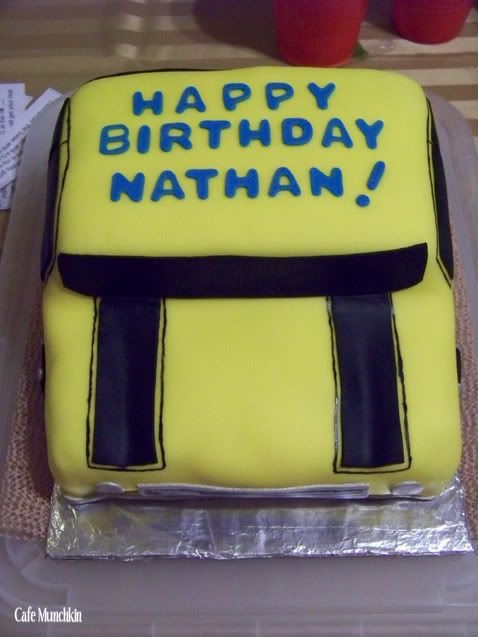 I was teasing V about how it would be way cool if the car had a "vroom vroom" sound effect, too!  Hee hee.  Or would it be cooler if it somehow transformed to a robot?  Silly me! :D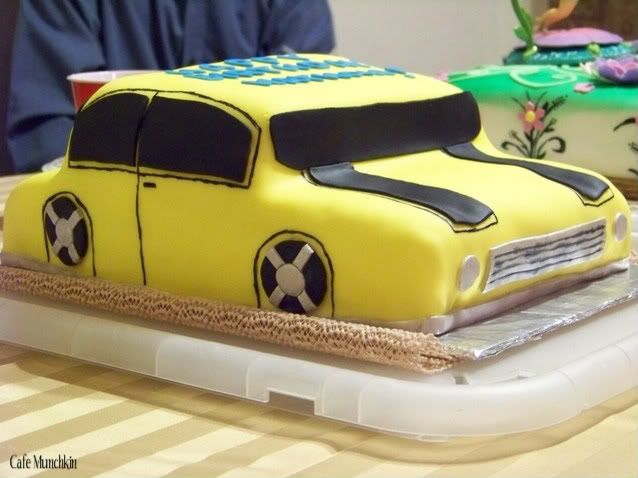 Check out the personalized plate!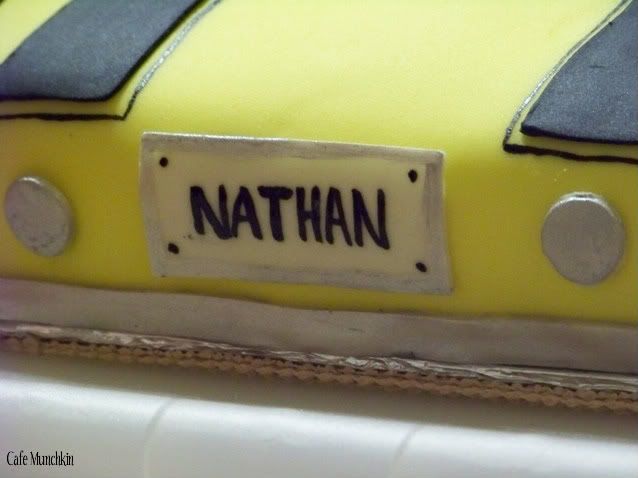 For Naomi, who is a huge fan of Tinkerbell, V made a Tinkerbell cake.  It was green and gorgeous!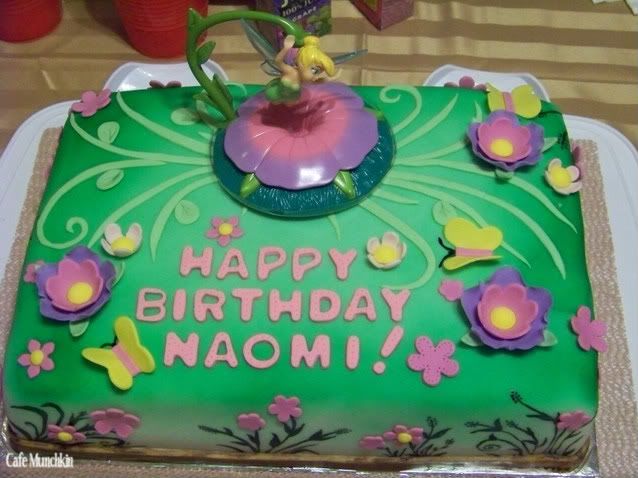 The details on the side of the cake were painstakingly handpainted.
Tink was definitely honored to have been part of such a beautiful cake. ;)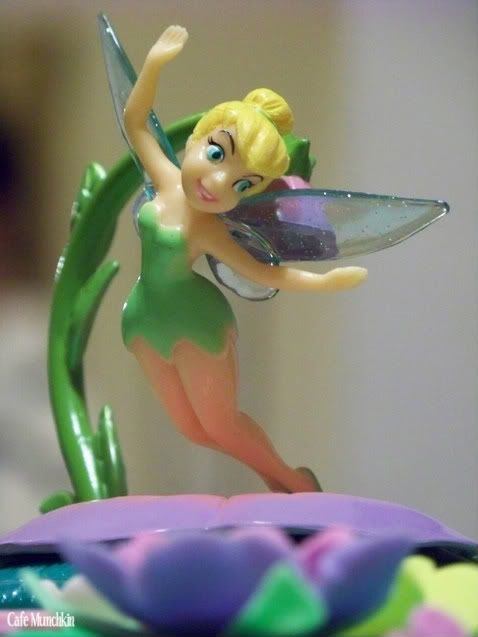 Not very many moms can boast of having made a birthday cake for their kids, and I mean beautifully decorated ones like these worthy of  spots at a bakeshop display window.  Come August, I'm hoping to make one for my little girl, too.  I'd settle for buttercream just to get me started.  But fondant will definitely be a lofty goal. I'm crossing my fingers on that.  :)